Case Study: How To Boost B2B Close Rates With A Digital Sales Room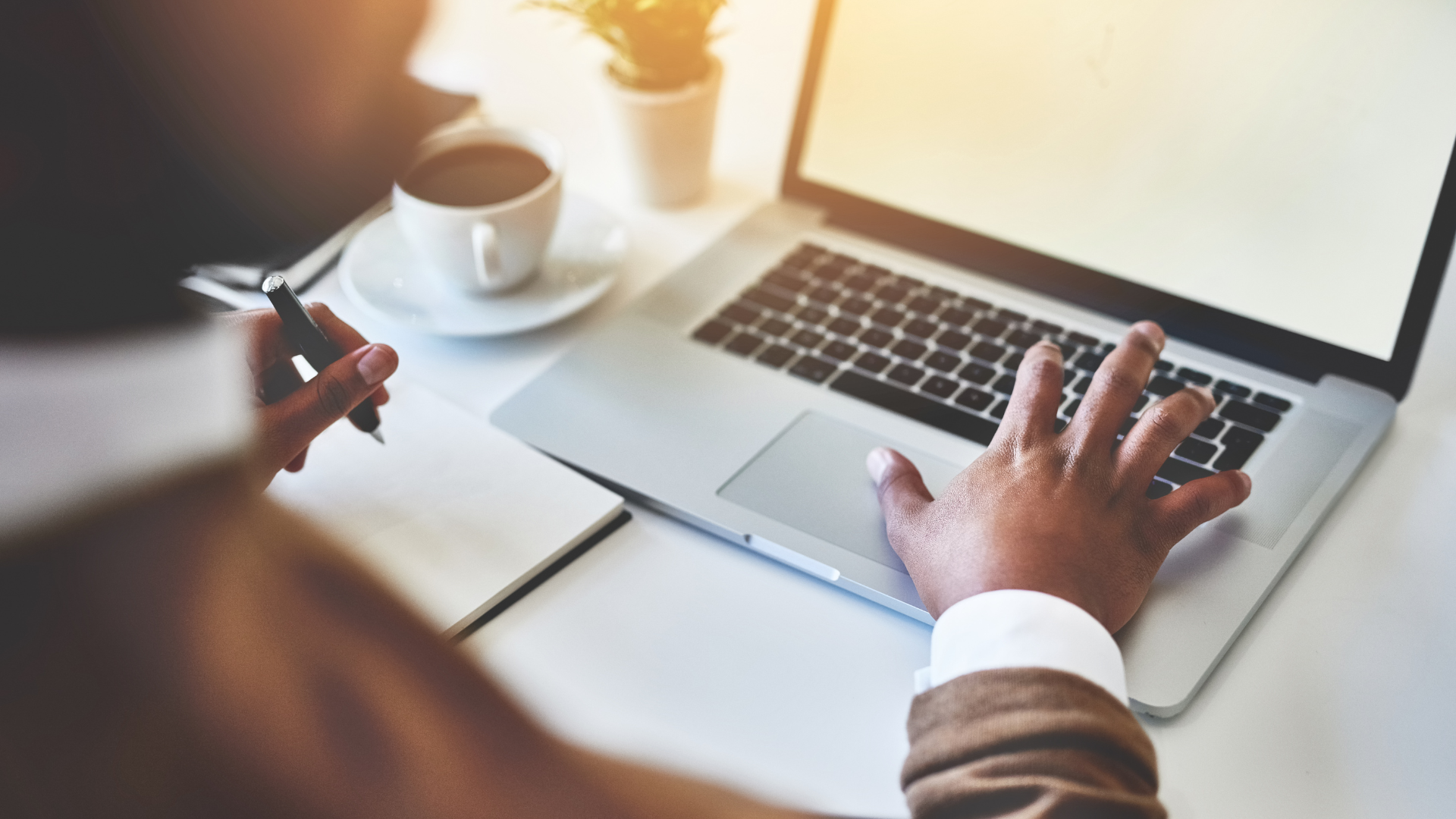 Sales close rates. They are one of the most important metrics you could possibly track within your sales process.
Measured as the number of leads that actually convert to paying customers, close rates are vital as they can help you visualize the effectiveness your sales team and their ability to sell and win deals.
According to an article about the best close rates per industry, the sales close rate is a valuable KPI for B2B sales teams, as it can answer crucial questions for your company, including:
How effective is your lead generation?
How healthy is your overall sales pipeline?
How engaging is your sales process?
How efficient are your sales reps at closing sales?
How many leads need to be converted?
Once you understand this metric, you can turn your efforts toward optimizing your sales processes and auditing your sales team's productivity.
But until you and your sales team are able to effectively close deals and convert customers, your B2B company will never be able to grow.
In today's article, we are going to explore how a digital sales room was able to double the close rate of a SaaS marketing and growth agency and how these sales enablement tools can do the same with your company as well
Insivia increases its close rates by 50% with Saleslion.
Insivia is a growth consultancy and agency specializing in increasing topline revenue for SaaS and technology companies.
Created in 2002, it has already worked with over 500 clients all over the world.
One of Insivia's initial goals was to differentiate itself from competitors and create an improved way to articulate what it offered clients turning to Insivia. To do this, the agency chose to build sales enablement software to expedite and enhance its sales process.
10 years later, that software was christened Saleslion.
TD;LR of Insivia's Sales Journey
Challenge
Insivia's post-discovery process wasn't bad, but it wasn't good either.
Because of the complexity of their solution, the sales method that Insivia was using (simply a PDF document) was not ideal for communicating complex ideas in a consumable way.
Andy, Insivia's CEO, also needed a better way to predict customer engagement and help his team close more deals.
Solution
Insivia innovated Saleslion to create an engaging discovery-to-proposal process for every prospect.
By creating tools that are personalized for each client's unique problems, priorities, and goals, Saleslion's product was able to help Insivia's sales teams achieve a higher quality sales process with a fraction of the effort.
Plus, Saleslion's engagement analytics gave the Insivia team the ability to track customer behavior and predict which deals were most likely to close.
Results
By using Saleslion's digital sales room in its discovery-to-proposal process to boost engagement and communicate complex ideas in a simpler way, Insivia was able to stand far apart from its competitors.
As a result, they increased their close rates by around 50%—despite the pandemic.
"We've also been able to increase our pricing over the years and increase the size of our engagements.
And I think that goes back to the fact that we've used the Saleslion tool to continually improve how we communicate what we do."
- Andy Halko, CEO and Co-Founder of Insivia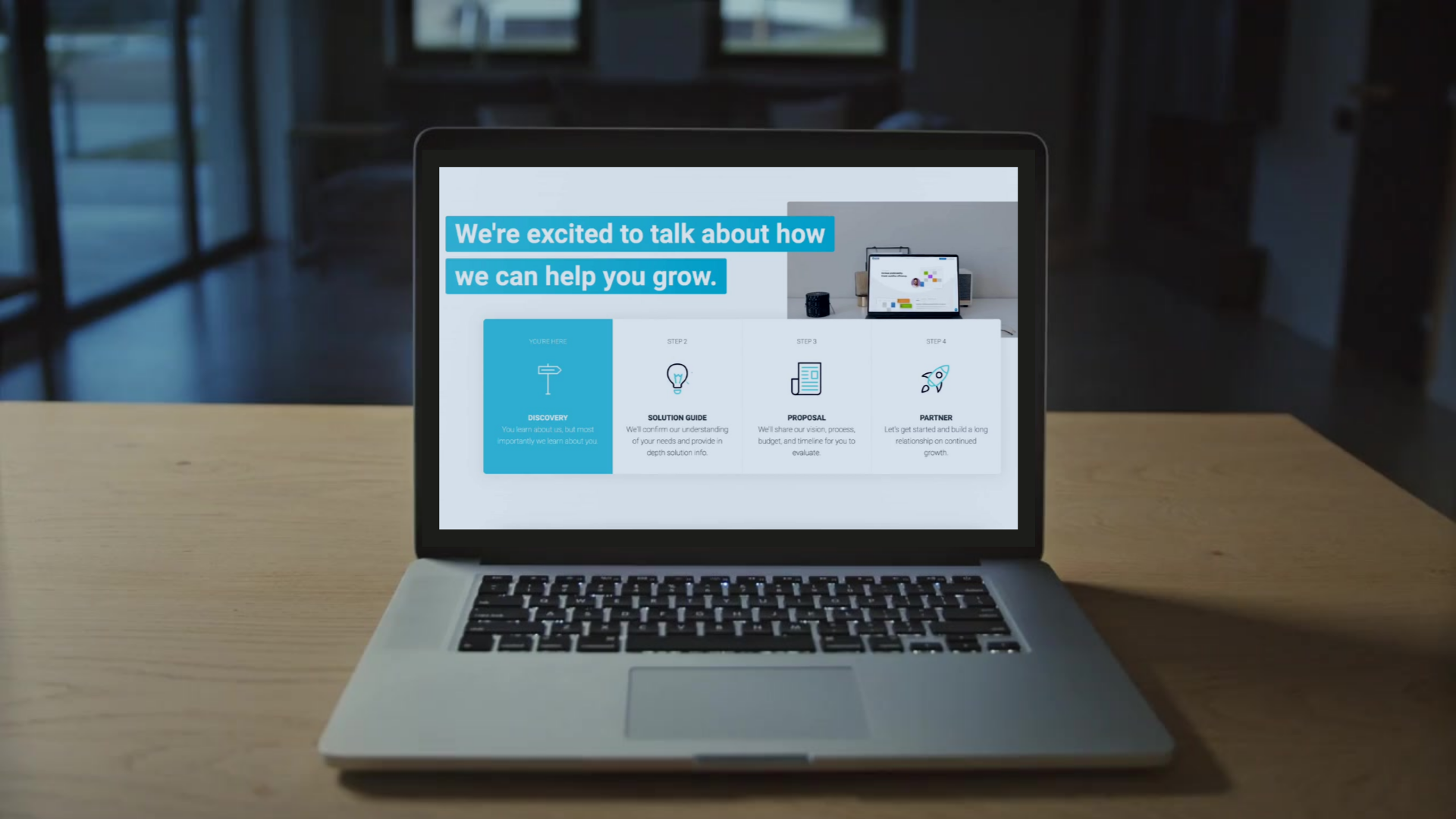 The Objective of Building a Digital Sales Room
Andy Halko, CEO of Insivia, found himself in the middle of a rapidly expanding industry: SaaS. He was in the right place selling the right product at the right time.
But because the world of SaaS was growing so drastically, so was his competition.
During this, the question he and the rest of the Insivia team kept asking themselves was:
Have we done everything we can to make sure that this deal will close?
Eventually, they realized that the answer was 'no.'
There was more they could do to close more deals and enhance the sales process.
"A lot of competitors were delivering big long PDF documents that were pretty static, you know," said Andy. "And I really thought, especially with us being such a digital-first company, that we should really be engaging sales prospects digitally."
As mentioned before, because Insivia offered complex, but very customizable, solutions, customers often became overwhelmed during the sales process with all of the information about the various solutions being presented.
However, if the sales process was digital, Insivia would have the ability to present information in a personalized way that allowed customers to stay engaged while moving through the sales process.
"And so that was really the original thought process," Andy continues. "Let's go out in the marketplace where we are a digital-first company. Let's be different than everybody else and what they're delivering."
Through this thought process, Insivia began to innovate a new way to approach sales.
For Andy, improving Insivia's sales process came down to overcoming three main challenges:
Eliminating confusion regarding their solutions
Engaging customers throughout the sales process
Improving the accuracy of their customer analytics
Here's how Saleslion's sales enablement platform helped Insivia solve those challenges.
Eliminating Confusion
As a growth consultancy and agency, Insivia offers many services.
Explaining those services to prospective customers proved to be a difficult task as they could become overwhelmed with information very quickly.
Saleslion's digital sales room proved to be an effective way to eliminate confusion regarding Insivia's complex solutions.
By having a virtual space to showcase the service and explain its features, Insivia was able to quickly and easily address any customer questions and concerns in real time.
Insivia's sales team members were also able to collaborate with customers on interactive boards within the digital sales room to provide additional information and illustrate how Insivia's solutions could address each customer's specific needs.
With introductory and explainer videos, well-designed graphics, and easily consumable content, the Saleslion digital sales room successfully eliminated any confusion customers might have had around Insivia's solutions.
Engaging Customers
As Andy Halko stated before, many companies use stark and disengaging PDF documents for their sales processes.
Because of this Insivia was eager to differentiate itself from the norm by providing customers with a sales experience that was not only engaging but valuable.
With the pre-filled-out interactive tools, videos, graphics, and editable boards (such as pricing calculators and ranking boards) in the digital sales room, customers consistently came away from interactions feeling heard and served.
The personalization on the platform also helped boost their confidence and build trust with Insivia.
And with mutual collaboration during the process (around pricing and solutions), customers were able to take more ownership of their sales process, giving them confidence and removing any surprises throughout the entire process.
All of these elements are easy to personalize and customize for each customer. This ensures that the customers feel seen, heard, and valued through the entire process, from the initial discovery call to the purchase decision.
Improving Data Accuracy
Another thing the Insivia team wanted to do better was to provide timely responses to customers based on how they interacted with the digital sales room and to better predict which deals were likely to close.
The information could only be found through data tracking and analytics.
And Saleslion's digital sales room helped with that too.
Being a digital platform, Insivia was able to collect real-time detailed information from the platform regarding customer preferences, interests, and behavior.
Insivia then used this data to send relevant and timely resources to customers, boosting their trust and confidence in Insivia in the process.
Furthermore, by tracking key metrics, such as customer interactions on particular interactive boards, Insivia was able to better understand which elements of Saleslion's digital sales room were the most effective and adjust them accordingly.
All of this information was used to create a more efficient and engaging process for customers throughout their sales journey.
Results
"We've consistently improved our close rate," says Andy. "Companies like ours [oftentimes] have a 20% close rate or something like that. We've just seen ours consistently go up."
One of the biggest and best results from implementing sales enablement software into their sales process was that Insivia was able to increase their close rate to almost 50%!
On top of that revolutionary close rate increase, Andy also agreed that another aspect of the Saleslion product that was incredibly beneficial was having access to data. That access allowed for the creation of a more repeatable, consistent process for salespeople.
And the cherry on top was that because of how successful their sales process had become due to using a digital sales room, Insivia was also able to increase its pricing and scales more effectively.
Saleslion Now
With a product as innovative and engaging as the digital sales room, it didn't take long for Insivia to start getting questions about it.
"Over the years," Andy remembered, "We would, on a consistent basis, have prospects and clients say, 'Yeah, [your digital sales room] is really cool what you are doing. Can I do that?'"
Companies saw the value and wanted to use the platform too.
And so after around 10 years of using the Saleslion product for its internal sales processes, Insivia decided to put the product into the marketplace.
The product is now known as Saleslion.
How Our Digital Sales Room Can Help You Boost Close Rates
Saleslion has become a pioneer in the world of sales enablement.
And just as the Saleslion digital sales room was able to effectively boost Insivia's close rates, it can also help boost yours.
The three main ways in which this sales enablement can help companies like yours are by personalizing the sales experience, tracking and analyzing customer data, and optimizing the sales process.
Personalization
In today's competitive market, personalizing the sales process is crucial.
Saleslion allows companies to customize their digital sales room for each customer, including adding appropriate logos, brand colors, and tailored content.
Personalized video messages also guide customers through the sales journey, showcasing Saleslion's commitment to helping B2B companies level up their service and sales experiences.
Data Tracking
Not analyzing data throughout your sales journey is like shooting arrows in the dark: you will have no idea where to aim.
To combat this, Saleslion's digital sales room offers companies the ability to monitor customer behavior around key features within the digital sales room along with their interactions with different types of content.
This valuable information can then be harnessed to craft personalized experiences for individual customers or to pivot the entire sales strategy based on recurring engagement trends observed across a wide range of customers.
Collaboration
And in addition to the incredible personalization and analytics abilities of Saleslion's digital sales room, this sales enablement platform also helps optimize the sales process through both customer and internal communication.
On the customer front, Saleslion's platform invites prospects to take more ownership of the design and implementation of their solution through interactive boards and mutual action plans.
Internally, the platform serves as a collaborative workspace where sales and marketing teams can access up-to-date materials and real-time insights into customer behavior and engagement.
Both of these forms of collaboration can improve productivity and increase close rates.
Key Takeaways
Digital sales rooms are novel technologies in the world of B2B sales.
In an era where remote interactions and virtual collaborations have become the norm, digital sales rooms emerge as the crucial solution to bridge the physical gap between businesses and their clients.
And, as was the case with Insivia, digital sales rooms can also dramatically improve company close rates, allowing you to scale your company and dominate the competition.
If you are interested in elevating the quality of your sales process with Saleslion's digital sales room, reach out to us today!
Ready to reinvent your sales process and tools?
One quick call and we'll share our approach - no pressure.
Schedule your demo