5 Ways to Create Interactive Sales Experiences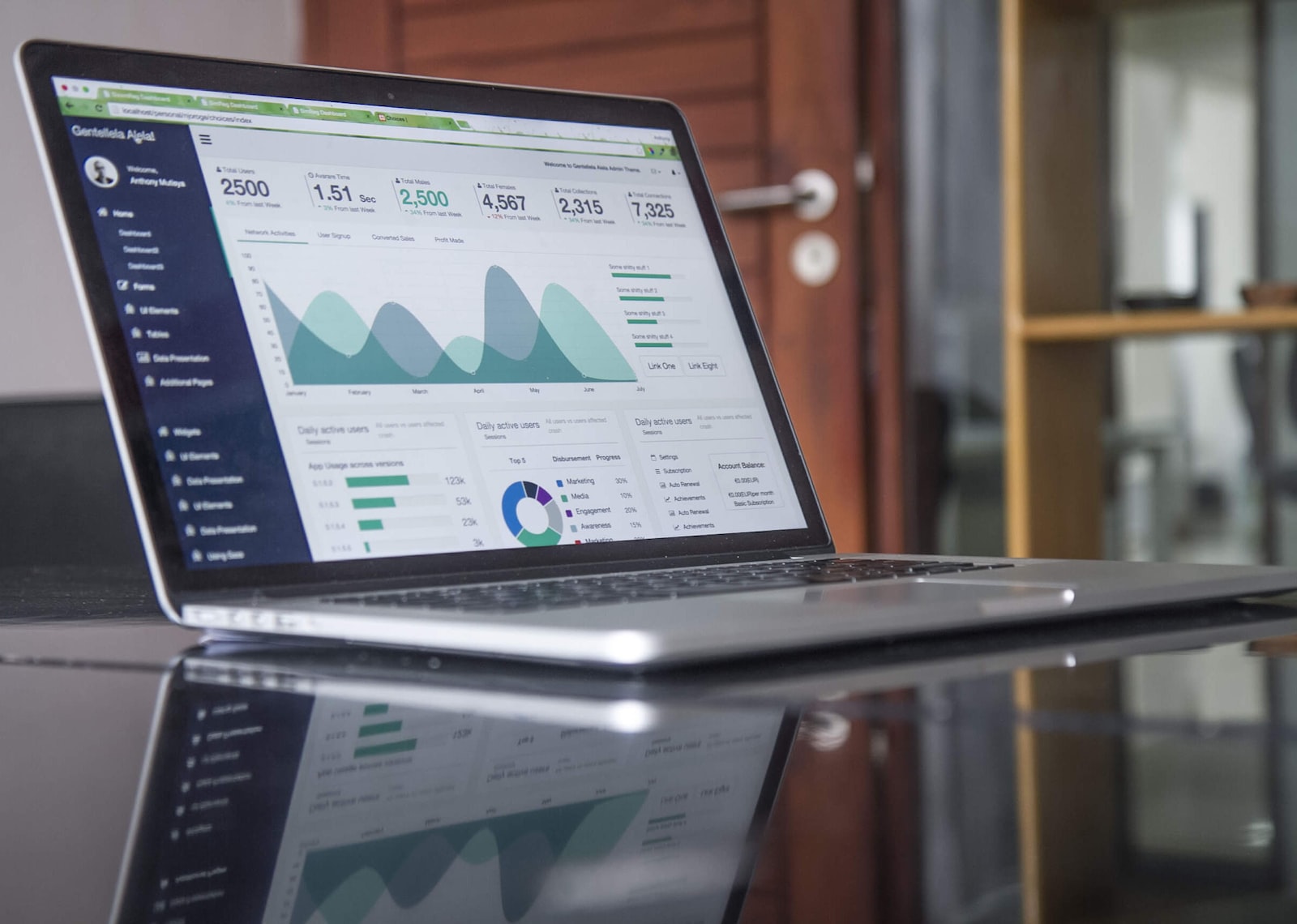 Ever since the pandemic started, our world has begun to function, almost exclusively, on remote platforms. From a rise in online entertainment to the normalization of online shopping, streaming services, e-commerce platforms, virtual selling platforms, and other interactive sales experiences have started to become more and more common. And the same is true for the already growing B2B SaaS and Software market. According to the Global Software as a Service (SaaS) Market 2021-2025 report, the SaaS market is expected to grow by $147.44 billion during 2022-2026.
While the increase in SaaS companies has paved the way for some incredible innovations and valuable products, this market saturation means that it has also become increasingly challenging for SaaS companies to stand out in the crowd. So, what does a B2B company need to do to be noticed and build a customer base that lasts a lifetime?
As a SaaS company, the best way to scale your business and generate success is to create great interactive sales experiences for your customers. Ultimately, while there are many factors that contribute to paying customers, having a productive and effective sales experience is one of the most effective ways to generate and retain loyal customers.
Below we've shared the key elements of a great sales process as well as 5 different B2B sales tips for SaaS and software companies to create interactive sales experience for your customers.
What Does a Sales Experience Need to be Great?
In essence, sales experiences have one job: moving the prospect one step closer to the ultimate goal of converting leads to customers. At any stage in the sales process, people expect excellent customer service as part of their online sales experience.
Because of this, the digital sales process must have certain key elements that invite prospects, convert leads, and retain customers in order to be considered a great sales experience.
Lead Generation and Prospecting
According to an article by Snov.io, prospecting is defined as the process of finding, identifying, and creating a base of potential customers with the goal of ultimately converting them into paying customers. Effective prospecting tactics include creating a specific buyer persona (more on that later) and tapping into the most active channels of that persona, personalizing the outreach process by seeking to help first and sell second, and automating communications to optimize time and effort.
If your prospects leave before they are even in the door, it won't matter how perfect the rest of your company's deal cycle is. Productive acquisition and prospecting are vital to the success of your company's sales experience.
Discovery & Product Immersion
During the discovery phase, salespeople have the opportunity to take time to understand customer needs and the pain points they are trying to solve. By doing this, businesses can create a solution that is better tailored for those customers.
Also, giving customers product immersion allows salespeople to be able to advise customers on how the product works and answer any questions they have about its features. This increases customer trust in the business and makes them more likely to make a purchase.
Sales assets like digital sales rooms can be incredibly helpful for sales reps to emphasize how their products will benefit each customer specifically, resulting in improved conversion rates.
Effective Conversion
The next key element to consider when trying to create great interactive sales experiences for your customers is an effective conversion strategy. Now that you have a nice list of prospects, how do you convert them into paying customers?
Effective conversion involves lots of factors and steps, including a demonstration of your product, research of the prospect's specific needs, and the development of an effective B2B proposal software, but one of the most important is simply personalization. Using the same demo or sourcing the same research for every prospect is a surefire way to leave people disinterested in your product.
On the flip side, by creating a personalized, engaging, and valuable conversion process with digital sales rooms, your sales team will be able to show the prospect that you are both interested in building a relationship with them and capable of solving their problems.
Customer Nurturing
Disclaimer: the sales experience does not end after the lead is successfully converted to a customer.
While the obvious sales experience follows the journey of leads until they become customers, in reality, the sales process extends to customer retention. Nurturing your customer is vitally important for 2 reasons:
Companies that spend time on customer retention generally make more money
Companies that do not time on customer retention often have higher churn rates.
According to a report by Bain & Company, a 5% increase in customer retention produces more than a 25% increase in profit. An article by the European Business Review also states that customers are 57% more likely to spend more money on a brand that they are loyal to.
On the flip side, 33% of Americans say they'll consider switching companies after just a single instance of poor service.
The lifetime value (LTV) and customer satisfaction rates both increase significantly why a company invests in customer nurturing as part of their sales process.
Now onto some B2B sales tips to enhance each of these elements.
1. Identify and Stick to Your Company's Buyer Persona
Using a Buyer Persona to Create Interactive Sales Experiences
As a salesperson, it is easy to get bogged down by the analytical aspects of your work. But when it comes to identifying customers and creating great sales experiences with them, it is important to make it more personal. That is where a buyer persona comes in.
A buyer persona, as defined by The Power Business School, is a fictional representation, or composite picture, of your ideal customer.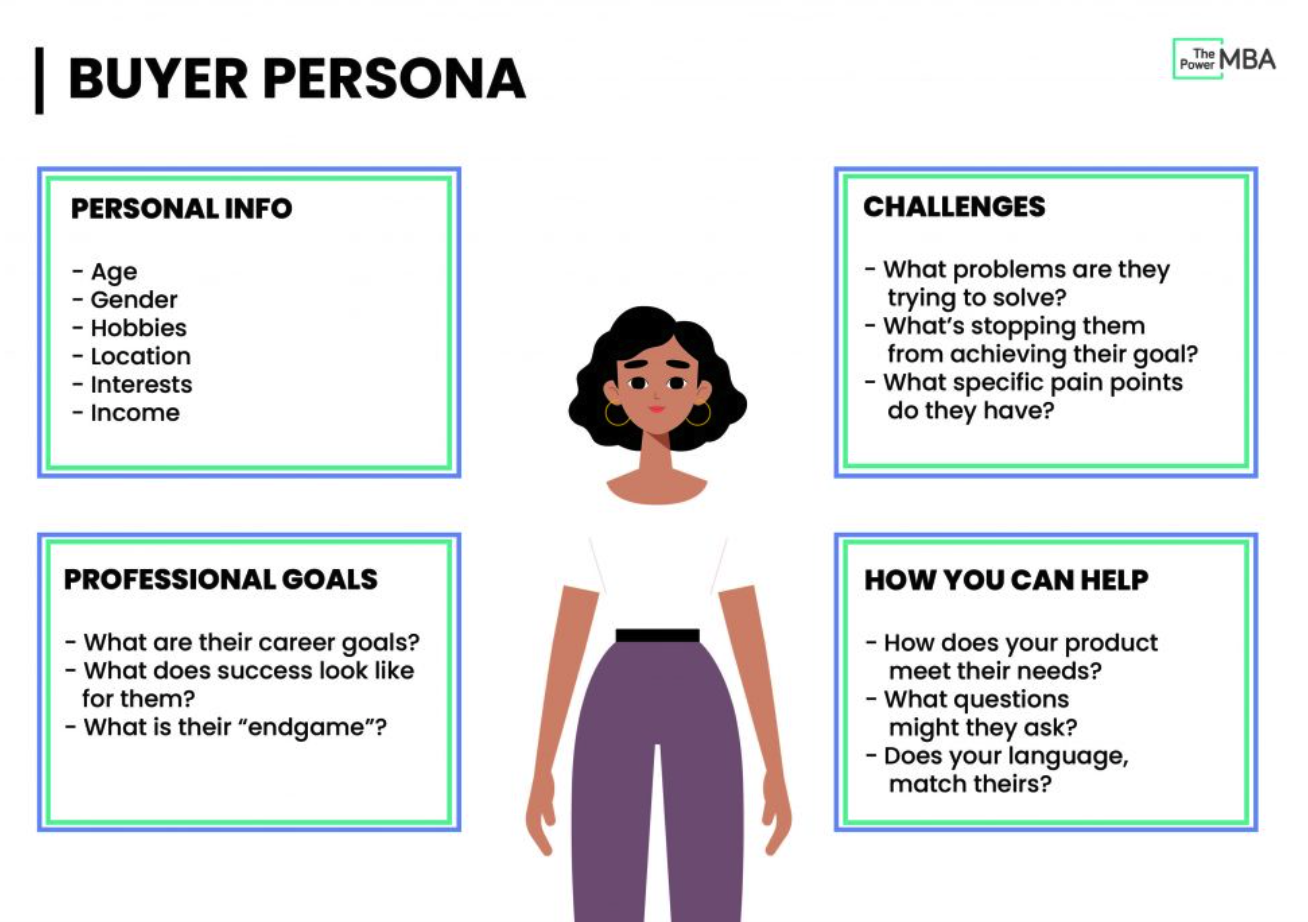 Creating a buyer persona involves answering these 5 questions:
What are your customer's priority actions?
What are your customer's success factors?
What are your customer's perceived barriers.?
What is your customer's buying journey?
What are your customer's decision criteria?
The answers to each of these questions can be found through thoughtful market research and customer communication. But why are buyer personas so important in the first place?
One of the best things a buyer persona can do for your sales team is give cross-department clarity of the specific target audience. In an article by SocialMediaToday, they share that when using a buyer persona, sales reps can more effectively build rapport with potential customers because of the company's knowledge base of the customer's needs and wants.
While forming your B2B proposal with a specialized lens of a niche audience, having and utilizing a buyer persona streamlines the sales process and ensures that each prospect will benefit from the service or product your company offers.
What Happens When You 'Spray-and-Pray'
How does the phrase go again? When you assume you make an 'ass' out of 'u' and 'me.'
The same is true for companies that assume that everybody has a need for their product. When companies don't take the time to identify their buyer persona, or when they identify a buyer persona but they don't stick to it during their sales cycles, they start to 'spray-and-pray.'
Spraying and praying is essentially the practice of prioritizing numbers over quality prospects. This was the old sales strategy that many sales teams followed: sending out large volumes of emails that end up in the spam folder or making a bunch of calls that end up in voicemail with the hopes that customer engagement would increase as a result.
These strategies are no longer effective.
Because our world is oversaturated with advertisements, the best B2B sales tip to generate leads and create an interactive experience for both you and the prospect is to focus your efforts on communicating with the buyer persona rather than treating every single person as a potential customer.
2. Utilize Videos During Virtual Selling Processes
Why Videos Make Remote Interactions Personal
Another B2B sales tip to create engaging and interactive sales experiences for your customers is to utilize videos and other interactive elements during the virtual selling process. Especially now that most deal cycles are remote, videos can help make remote communication more engaging and personalized.
In an experiment published by the Journal of Experimental Social Psychology, it was found that face-to-face requests were 34 times more likely to produce positive responses than emails.
Especially in the world of digital sales, using video to make remote interactions personal can look like creating and sending introduction messages to prospects or even just turning on your camera during virtual conversations on platforms like Google Meet (below), Zoom, WebEx Meetings, etc.

How To Maximize Time and Efficiency Using Video
Sales reps often lead very time-consuming lives finding leads, communicating with prospects, and ultimately trying to convert individuals into paying customers. Videos can help save these salespeople time.
A company called Shine Interview used this same idea to create a thriving company. While sales teams use video to maximize time and efficiency during outreach and proposal processes Shine uses videos to make the hiring process quicker and more efficient for businesses.
According to their research, videos help save approximately 40 minutes of time per candidate during the screening process and help cut the hiring process in half.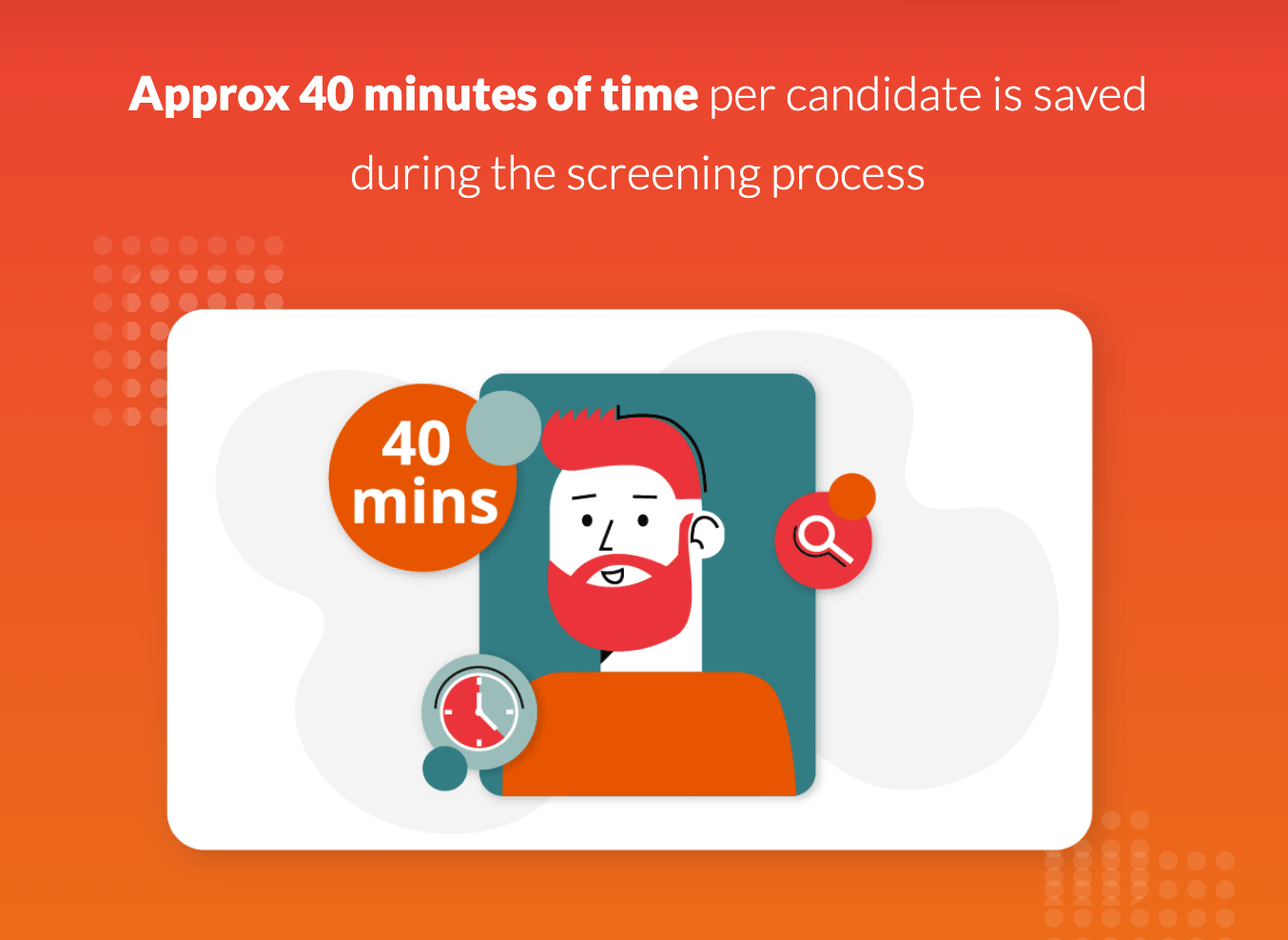 Videos Give Customers Confidence About the Product
Interactive elements like videos can help to create engaging experiences for your customers by allowing them to learn more about your product and feel more confident about their progress in the sales process. This can often prove to be more valuable than some forms of proposal software.
According to a study by Wizole on video marketing statistics in 2022, 88% of people say that they've been convinced to buy a product or service by watching a brand's video and 78% of people say they've been convinced to buy or download a piece of software or app by watching a video.
This data is unignorable, especially for SaaS companies. As the most popular form of content on the internet today, utilizing brand videos is a great way to save yourself time and create an enjoyable and productive sales experience.
3. Create Compelling Content for Your Customers
How Providing Content Can Add Value to Your Customers
The number 1 goal that every salesperson should have should be to add value to their customers. But this doesn't just mean selling products and services.
Adding value can take many forms including providing company resources through digital sales rooms, hosting webinars, writing blog posts, etc. One of the best ways to build trust and loyalty with your customers is to create free content that adds value to their lives. Emphasis on the word 'free.'
Here are two examples of why creating content matters:
If an individual has a small quick problem that they need to solve and they use your content as a resource to solve that problem, chances are they will be more willing to purchase your product if a bigger problem arises that they need help solving.
Also, if an individual consumes your content and begins to trust your expertise and insight, that trust will lead them to recommend your services to others, even if they never need your services themselves.
Whether your content is educational and meant to help solve people's problems, entertaining and meant to help brighten their day, or motivational and meant to help inspire them to think or behave a certain way, providing your audience with free valuable content shows that you care about their day-to-day lives, not just their money.
And while this B2B sales tip can seem counterproductive initially, by building trust with your customers, you pave the way for a great sales experience in the future.
How Creating Content Will Boost Your Industry Credibility
Creating interactive content also does wonders for your industry credibility.
Take a look at Hubspot. While Hubspot is a CRM platform for companies to use to grow their business, they don't shy away from producing free content to help anybody learn and grow. Hubspot Blogs even has 7+ million monthly visits!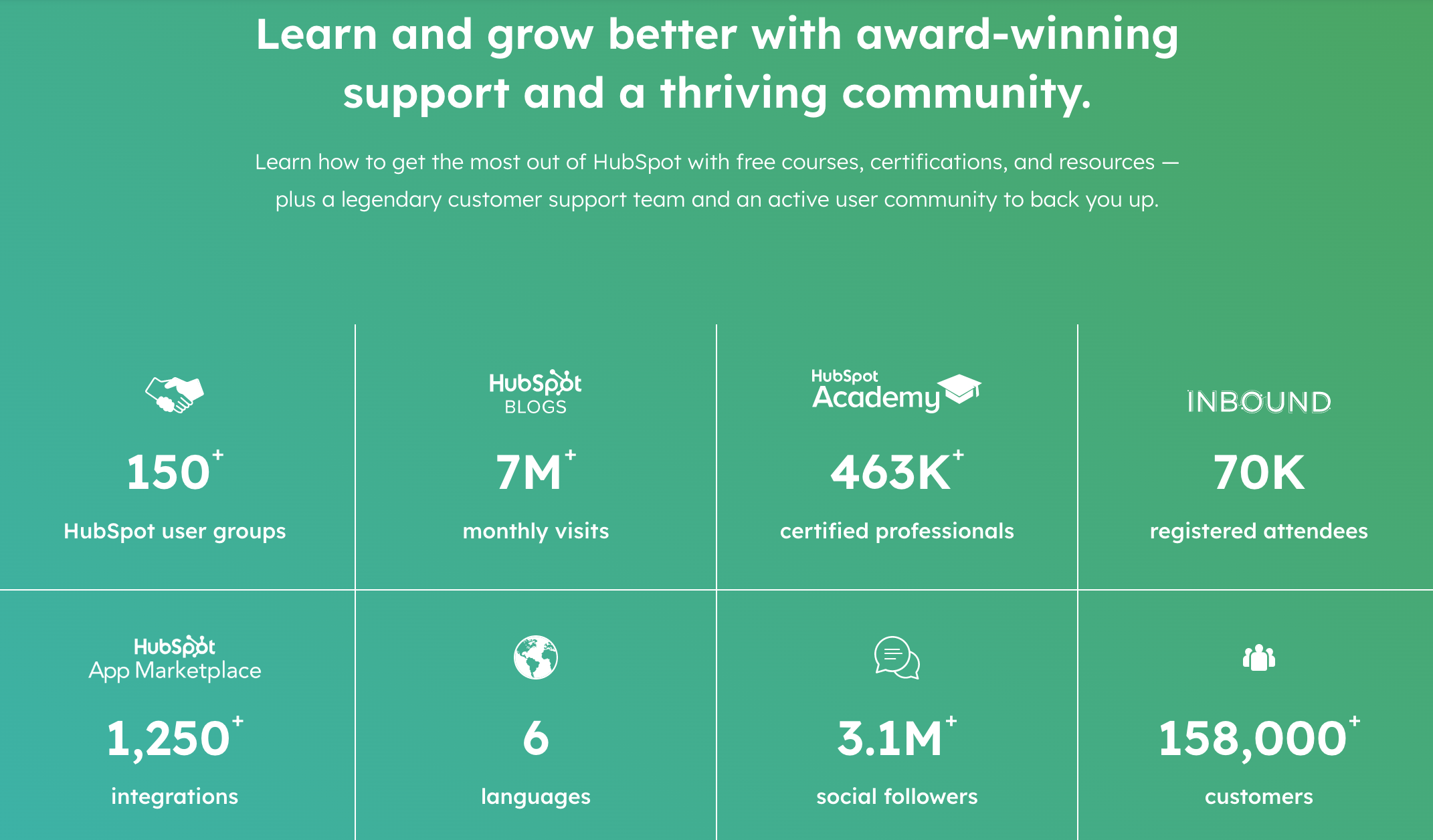 Because Hubspot has developed such a strong base of individuals who are interested in what they have to say and who turn to Hubspot to learn more about how to grow their business, Hubspot's industry credibility has expanded far past paying customers.
Creating content is also beneficial for your sales processes because if a business is familiar with the content your company produces when they become a prospect, they will know exactly what they are looking for and exactly how you can solve their problem, drastically increasing the chance of successful and interactive sales experiences for both parties.
All-in-all, building industry credibility through content helps increase both visibility and B2B proposal success rates in one take.
4. Offer Incentives and Rewards
Incentives and Rewards Helps Retain Existing Customers
Remember when we talked about how nurturing customers is an excellent use of money?
Even though it can seem counterintuitive, incentives and rewards are powerful tools to use to help retain existing customers and increase revenue. And according to a report by Bain & Company, a 5% increase in customer retention produces more than a 25% increase in profit.
Many salespeople spend most of their time trying to generate new leads, recruit new customers, and utilize proposal software, but oftentimes, especially in virtual selling environments, it is much easier and more beneficial to simply invest in your current customers and make sure that you are not only adding value to their lives but going above and beyond. This is where this B2B sales tip can help.
For customers who are merely satisfied with your product or service, incentives to purchase a premium plan or rewards for their time as a customer can significantly increase their satisfaction with the brand, the product, and the customer experience.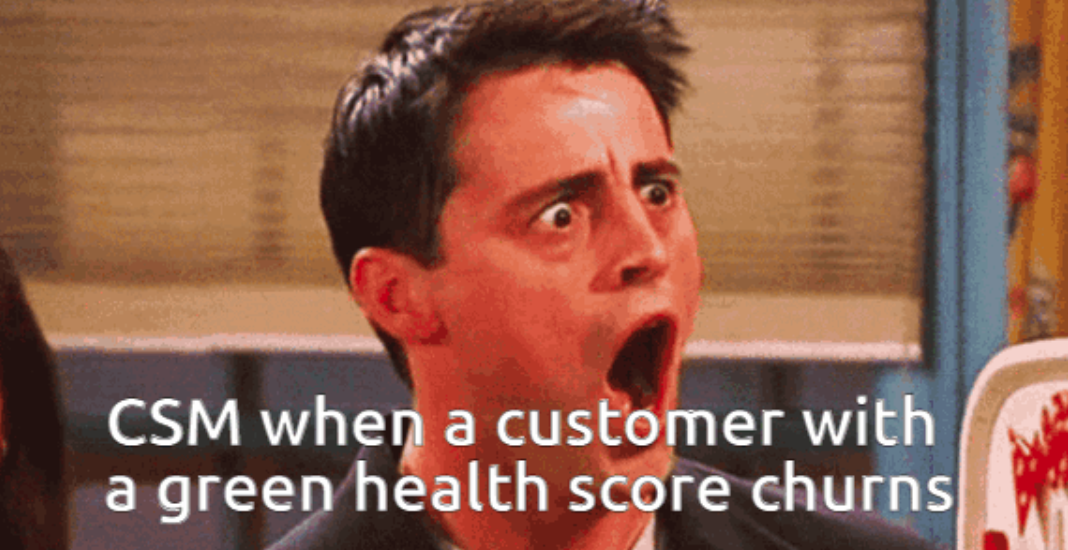 This LinkedIn post by Markus Rentsch is a great example of how beneficial and important it is not just for your company, but also for your customers, to continue to add value to their lives well after they first become paying customers.
Incentives and Rewards Help Boost Customer Loyalty
Another reason why incentives and rewards are beneficial is that they can help boost customer loyalty.
An article by the European Business Review also stated that customers are 57% more likely to spend more money on a brand that they are loyal to. That is an incredible statistic.
Not only that, but customers who are loyal to a business often act as brand advocates, according to a Forbes article using word of mouth to spread the message.
Word of mouth is incredibly important for companies: if you have a customer that is spreading good PR about your product, you are getting virtually free marketing. Do not underestimate the power of free marketing and customer loyalty and the impact it can have on your business.
5. Invest in Sales Automation Software
Helps Every Stage of the Virtual Sales Process
The final B2B sales tip is to make use of the incredible digital sales technology out there. Automation tools help improve sales efficiency and productivity by automating repetitive tasks such as follow-up emails and appointment settings so that your team can focus on building personal relationships with customers instead. These tools can also act as a form of B2B proposal software by optimizing the proposal phase of virtual sales processes.
According to an article by Salesforce, research shows a projected two-year growth of 86% for sales process automation.
This wide variety of automation and proposal software, including digital sales rooms, helps customers in every stage of the sales funnel have a cleaner and more stress-free experience. Using high-tech sales automation software helps increase conversion rates and customer satisfaction metrics by reducing waiting time and making the virtual selling process much more interactive and efficient.
And this software also helps existing customers stay satisfied by keeping track of their likes and dislikes and managing the feedback.
Because of the strength of the data, we encourage you to consider implementing a higher use rate of digital sales rooms or other interactive sales tools that automate processes for your customers.
3 Examples of Effective Sales Enablement Software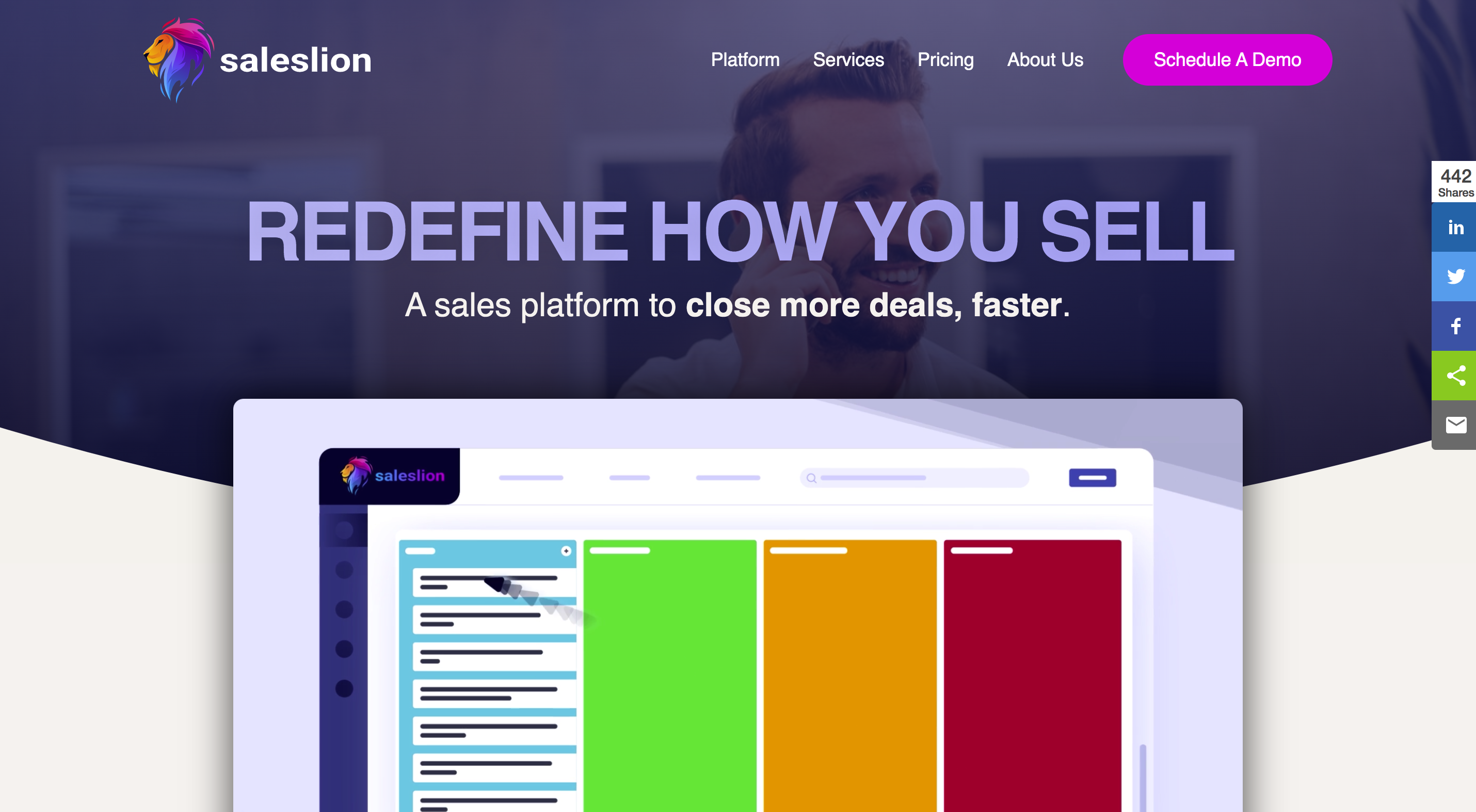 The sales enablement that Saleslion offers focuses on enhancing the communication between customer and company during the sales process in order to optimize for prospect-to-customer conversion. The Saleslion digital sales room also prioritizes helping SaaS companies create interactive sales experiences for their customers.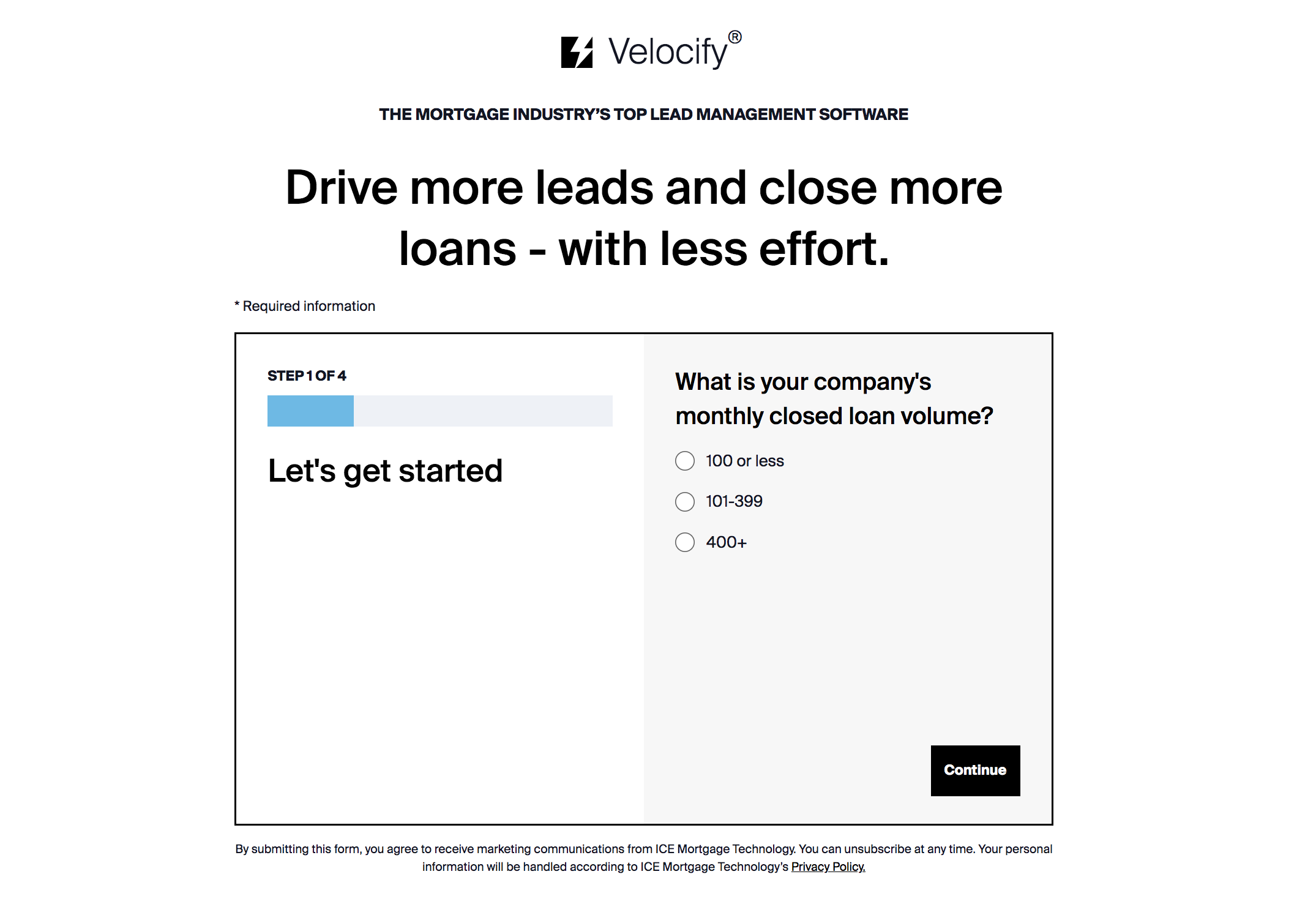 Velocify is a software company for the mortgage industry. Its primary focus is on automating communication between customers and companies to optimize lead management and increase conversion rates.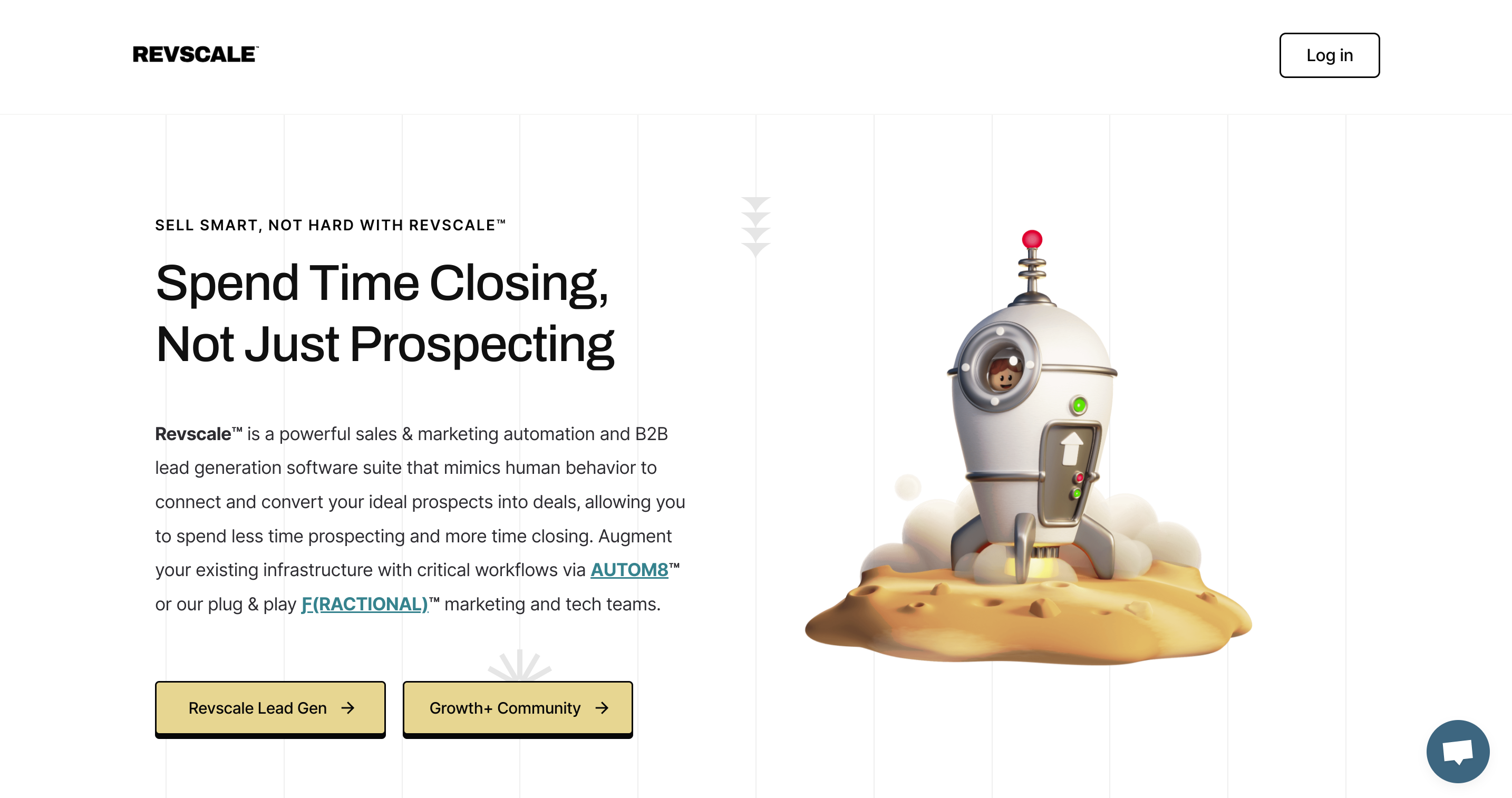 Revscale is a new sales automation software that focuses on lead generation and CRM by using AI and Machine learning to mimic human behavior to connect with ideal customers.
Key Takeaways
There are numerous B2B sales tips and strategies SaaS companies should consider, whether it is using a buyer persona, utilizing video, creating free static content, offering rewards, using sales software like digital sales rooms, or something else. Even still, what works well for one might not work well for another.
And while high conversion, customer satisfaction, customer retention, and churn reduction might be your company's primary goal, creating great interactive sales experiences for your prospects and customers is one of the best ways to demonstrate the legitimate value you have to add to their lives.
If you are interested in scaling your sales efforts, reach out to us today to learn more about how to take your sales to the next level.
Ready to reinvent your sales process and tools?
One quick call and we'll share our approach - no pressure.
Schedule your demo