The 12 Best Sales Enablement Software of 2023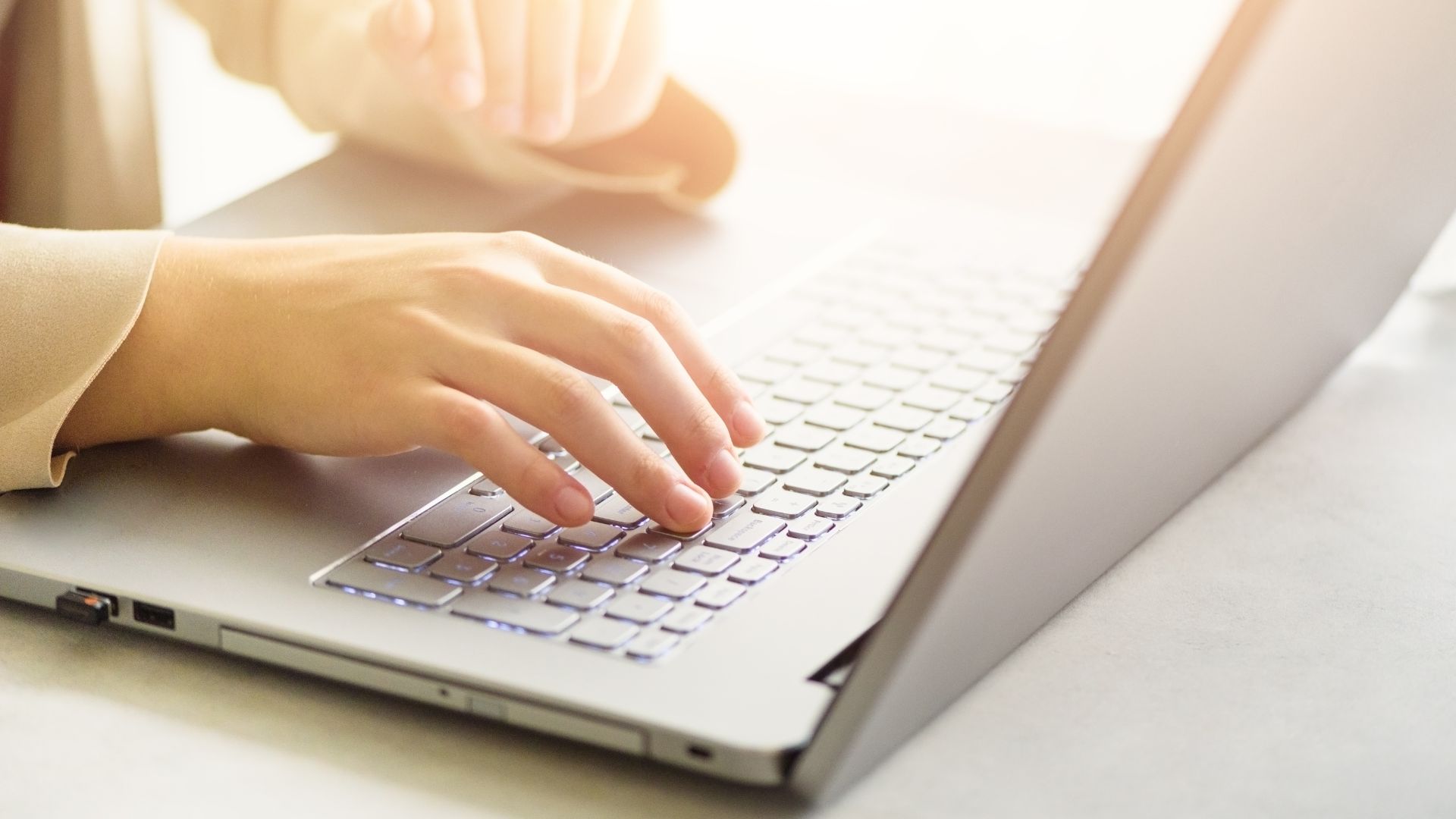 Sales enablement software has become an invaluable tool for enterprise companies looking to streamline their sales processes, better engage with customers, and ultimately drive revenue growth.
With so many different sales solutions on the market, it can be challenging to determine which one is the best fit for your organization.
In this article, we will be exploring the 13 best sales enablement software options available in 2023, with a focus on functionality, ease of use, and scalability. Whether you're a small startup or a multinational corporation, there is a sales enablement software solution out there that can help you achieve your goals.
But before we get into the best sales enablement software available, let's review why sales enablement is important in the first place.
The Need for Digital Sales Enablement
In an article that covered everything you need to know about sales enablement software, it states that if you are a B2B company struggling with any of the following, you need a sales enablement software or digital sales room:
onboarding processes
keeping track of tasks
managing content
motivating teams
engaging customers
tracking data
guiding projects
By providing sales teams with tools, resources, and other content to help them succeed, sales enablement software effectively increases conversion rates while decreasing effort for sales teams.
Enablement software also allows sales reps to unique and tailored ways to engage with customers. This in turn can help promote trustworthiness and enable a lasting connection between your company and your customer.
Another KPI that sales enablement software provides is improved customer lifetime value. Because sales enablement software can help increase customer satisfaction and loyalty, it can also help companies boost revenue through increased lifetime value.
So now that we have identified the need for sales enablement software, let's dive in and explore the best options for your business.
Hubspot Sales Hub
Hubspot Sales Hub is enablement software that is connected to Hubspot's CRM technology. Sales Hub provides a wide range of features to create an incredible tool for companies to manage and communicate with their customers.
And paired with an extensive pool of resources, Hubspot helps companies of all sizes increase their sales effectiveness.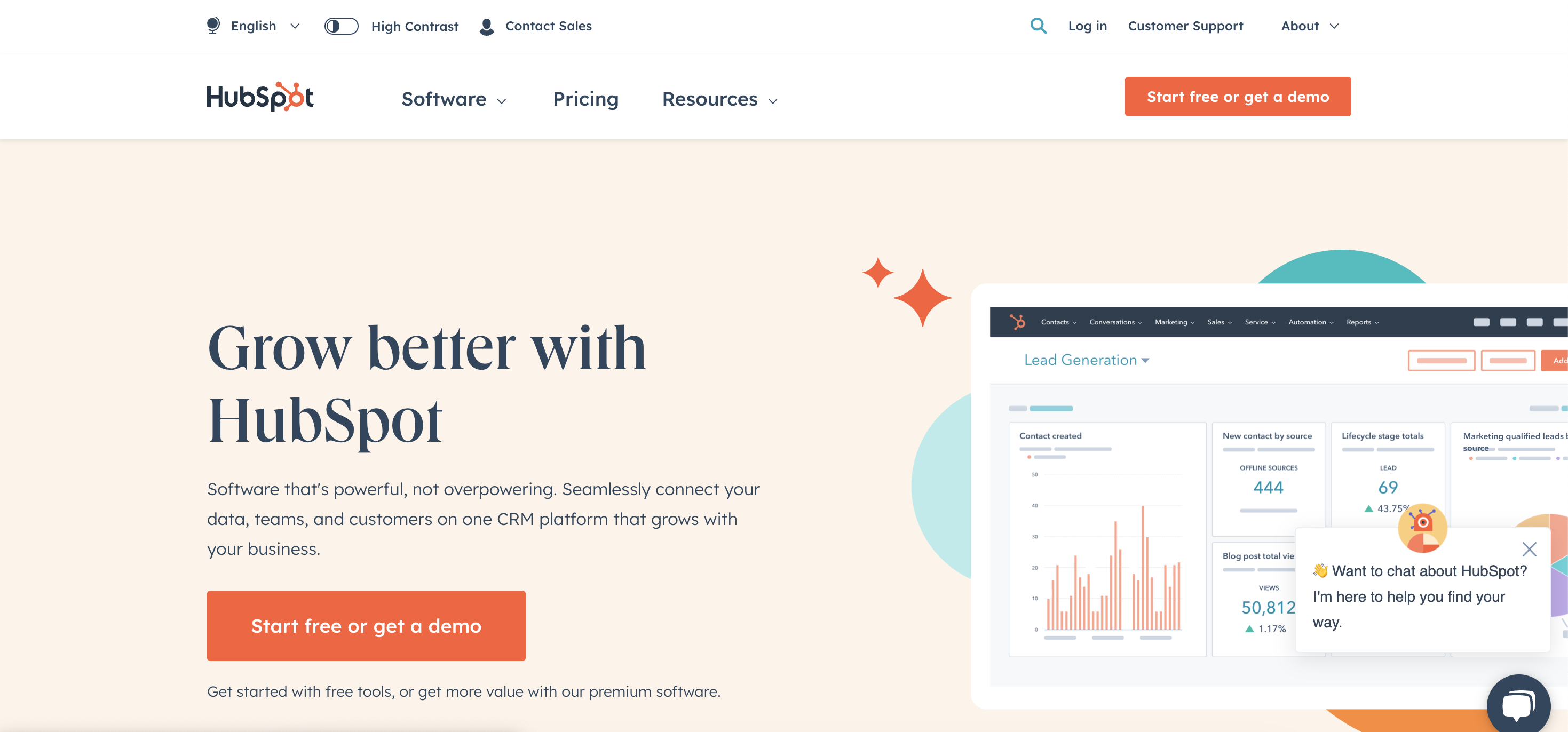 Functionality: Hubspot Sales Hub is less functional than a typical enablement software in regards to providing interactive experiences, managing onboarding, or tracking data. But even though Hubspot has more expertise and in the world of CRM technology than sales technology, Hubspot Sales Hub, is very functional at managing communication between sales teams and customers throughout the sales cycle to improve customer satisfaction.
Ease of Use: With a free trial option and user-friendly platform, Sales Hub is one of the best sales enablement solutions for sales teams and companies looking for a simplified sales enablement platform.
Scalability: Scalable
Mindtickle
Mindtickle is a sales readiness platform that focuses its efforts on developing sales teams with the skills and tools they need to engage in sales processes more effectively.
By assisting with onboarding processes and sales training, Mindtickle helps teams generate more revenue and speed up the sales cycle.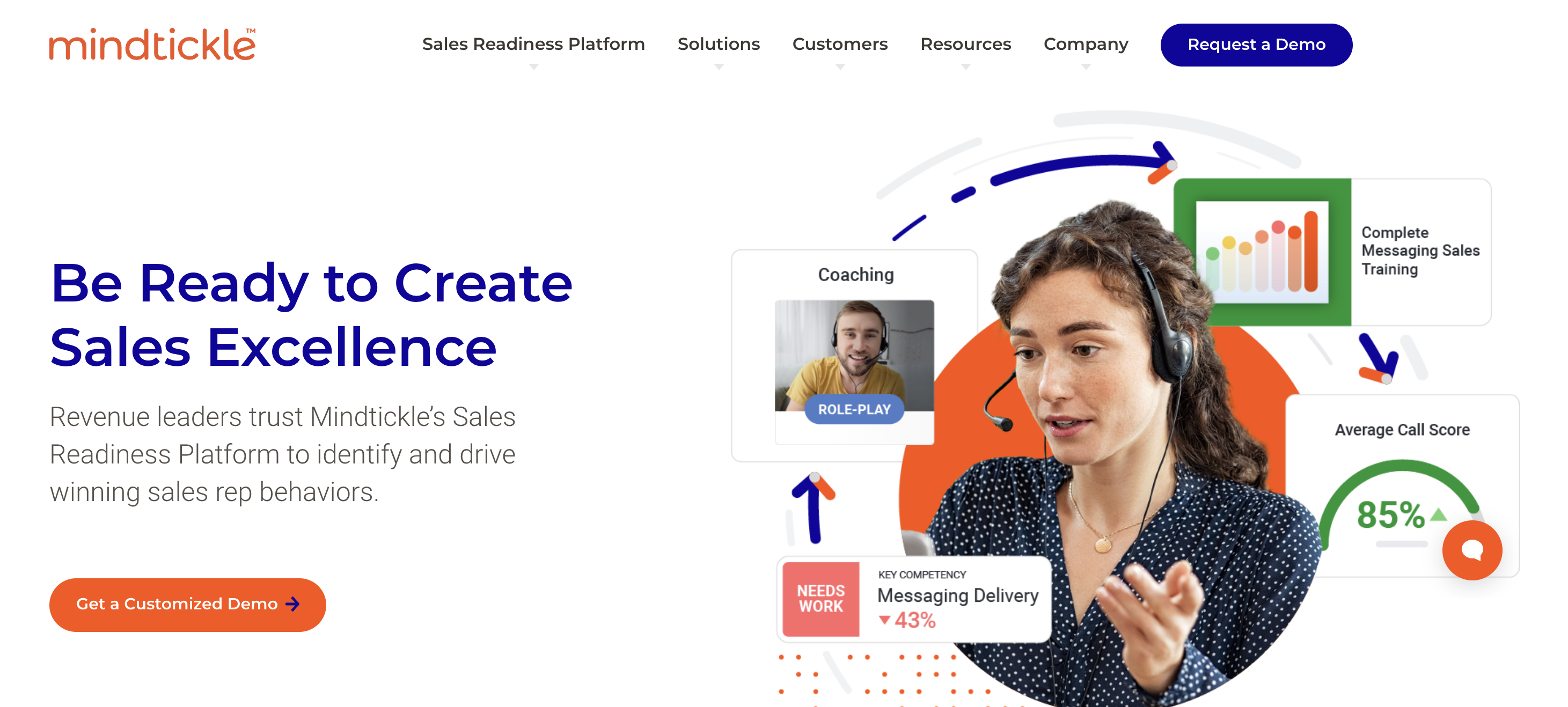 Functionality: Mindtickle is a functional sales enablement tool for sales teams that are growing and who seek to onboard new team members. While it does not have all the features of more all-encompassing sales enablement platforms, it can still help newer sales representatives become more equipped.
Ease of Use: With sales coaches and a user-friendly platform, Mindtickle is easy to use for sales teams.
Scalability: Scaleable
Bloomfire
Bloomfire is a knowledge management software company that helps teams with their processes by streamlining resources into one central platform.
As a searchable place for resources, content, and information, Bloomfire helps organizations capture, discover, curate, control, and secure details and data.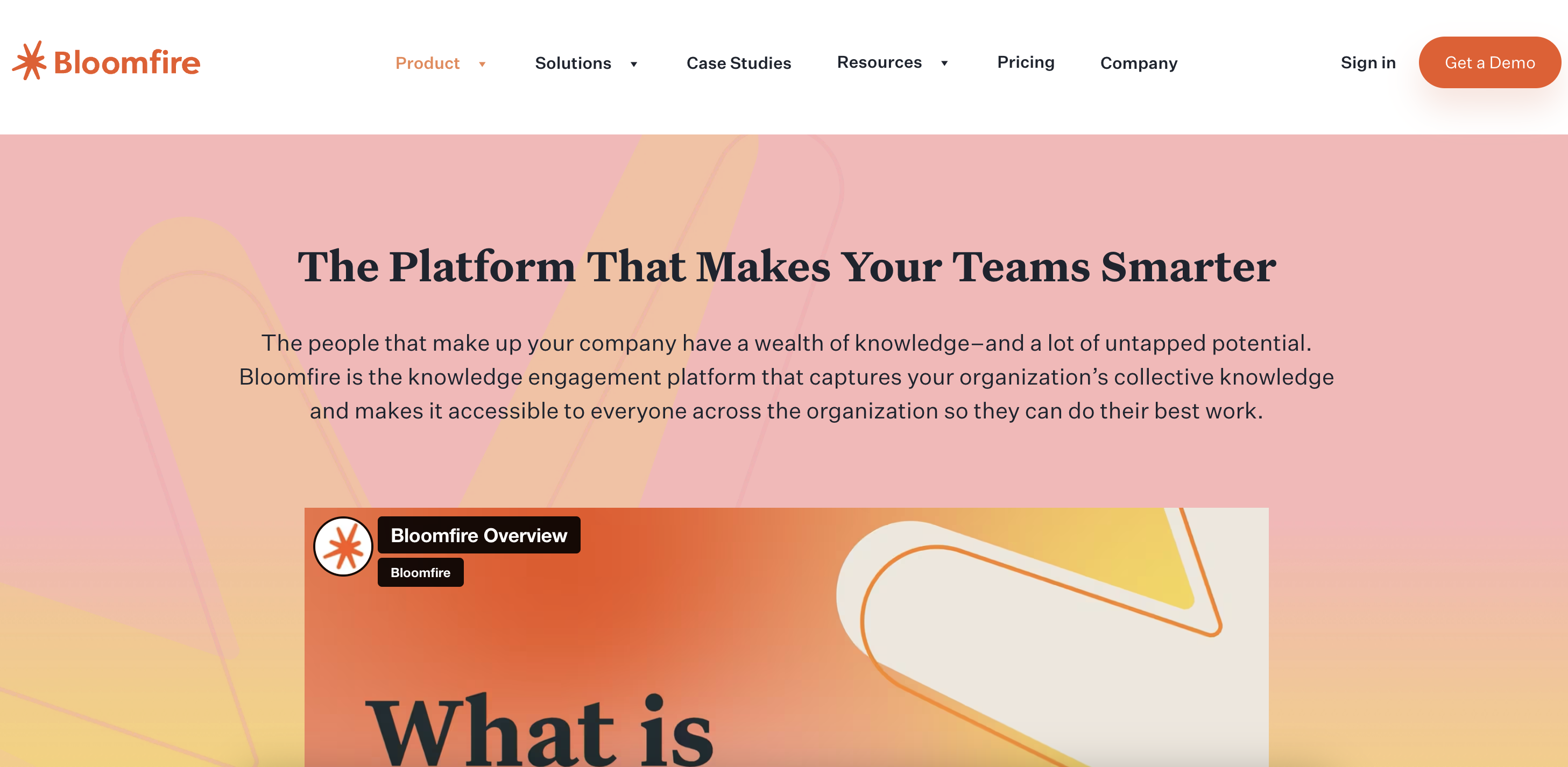 Functionality: As it is not a sales-specific software, Bloomfire might not be the best sales enablement tool for sales teams. Even still it has big potential to assist with collaboration within sales teams and between sales and marketing teams as a unified document and resource platform.
Ease of Use: Bloomfire is relatively easy to use as it integrates with a wide variety of applications and other software.
Scalability: Highly Scaleable is the art and technique
Key Takeaways
Sales enablement software is critical for businesses that want to stay ahead of the curve and improve their sales process.
The tools and features of each software reviewed in this article provide invaluable benefits to organizations, from content management and personalization to analytics and coaching.
While each platform has its unique strengths and weaknesses, it is clear that investing in sales enablement software can directly impact a company's revenue growth, increase productivity, and strengthen customer relationships.
As we continue on in 2023, we can confidently say that the best sales enablement software will continue to evolve and provide valuable benefits to businesses that adopt it.
Reach out to us today to learn more about our digital sales room and how sales enablement software can help you scale your business!
Ready to reinvent your sales process and tools?
One quick call and we'll share our approach - no pressure.
Schedule your demo