The Future of Digital Sales Rooms: Trends and Predictions
The world of sales is changing. Quickly. And almost every sales statistic indicates so as well.
And if you want to stay competitive and stay ahead of the curve, you need to invest in technologies and develop strategies that allow you to adapt, be innovative, and revolutionary.
One of these new and evolving technologies is digital sales rooms. These sales tools optimize the sales process by allowing companies to share information and resources with buyers, enabling a streamlined buying experience, a more engaged process, and increased conversion rates.
Today, we are going to be talking about the trends and predictions about sales and digital sales rooms in particular so that you can be best equipped to succeed in today's market.
But before we get started with that, let's review: why are digital sales rooms important in the first place?
Why Your Sales Teams Need Digital Sales Rooms
The transformational effect of digital sales rooms within the sales process cannot be overstated.
Digital sales rooms are online spaces that serve as a centralized hub where sales professionals can showcase their company's solution, share information, and engage with prospects in an engagin and interactive manner.
With the ability to present personalized presentations, collaborate with customers, and track user behavior in real-time, digital sales rooms have become must-have tools for modern sales professionals.
With this technology, sales teams can deliver exceptional experiences, foster stronger client relationships, and drive higher close rates even in the competitive market.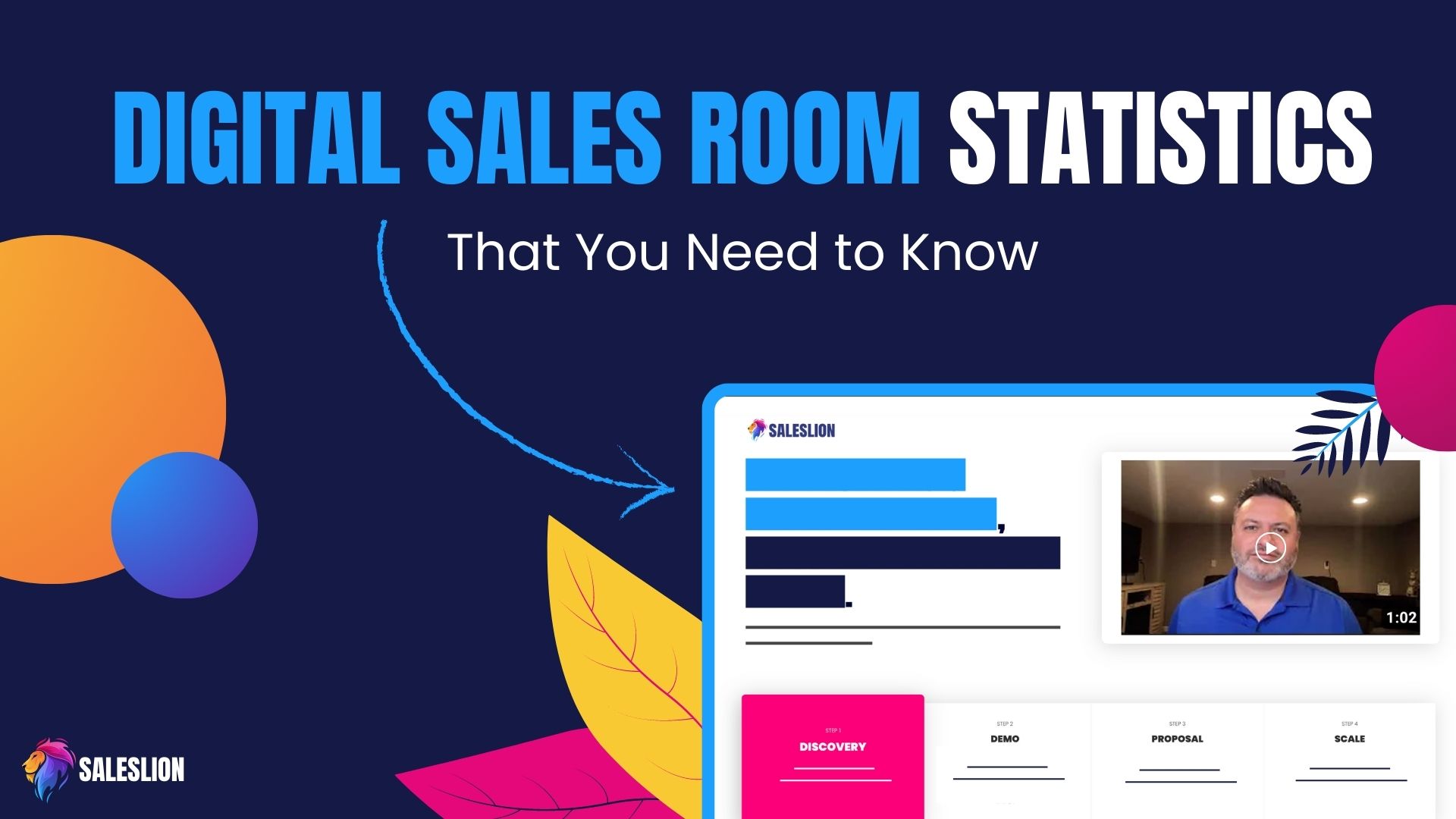 Key Takeaways
In conclusion, the future of sales is undoubtedly intertwined with the continued growth and evolution of digital sales rooms.
As businesses adapt to an increasingly digital landscape, embracing these trends and predictions is crucial for success.
The statistics revealing the exponential increase in sales enablement adoption and the projected dominance of digital channels in B2B sales interactions highlight the transformative power of technology in driving sales performance.
From AI-powered personalization and predictive analytics to the seamless integration of CRM and collaborative tools, digital sales rooms are poised to revolutionize the way sales teams engage with customers and close deals.
By staying abreast of these trends, businesses can position themselves at the forefront of innovation, driving growth, and maximizing their revenue potential in the ever-evolving digital sales ecosystem.
Reach out to us today to learn more about digital sales rooms and how they can improve your sales processes and prepare you for the future.
Ready to reinvent your sales process and tools?
One quick call and we'll share our approach - no pressure.
Schedule your demo