Webinar Recap: Your Guide to Effective Sales Process Optimization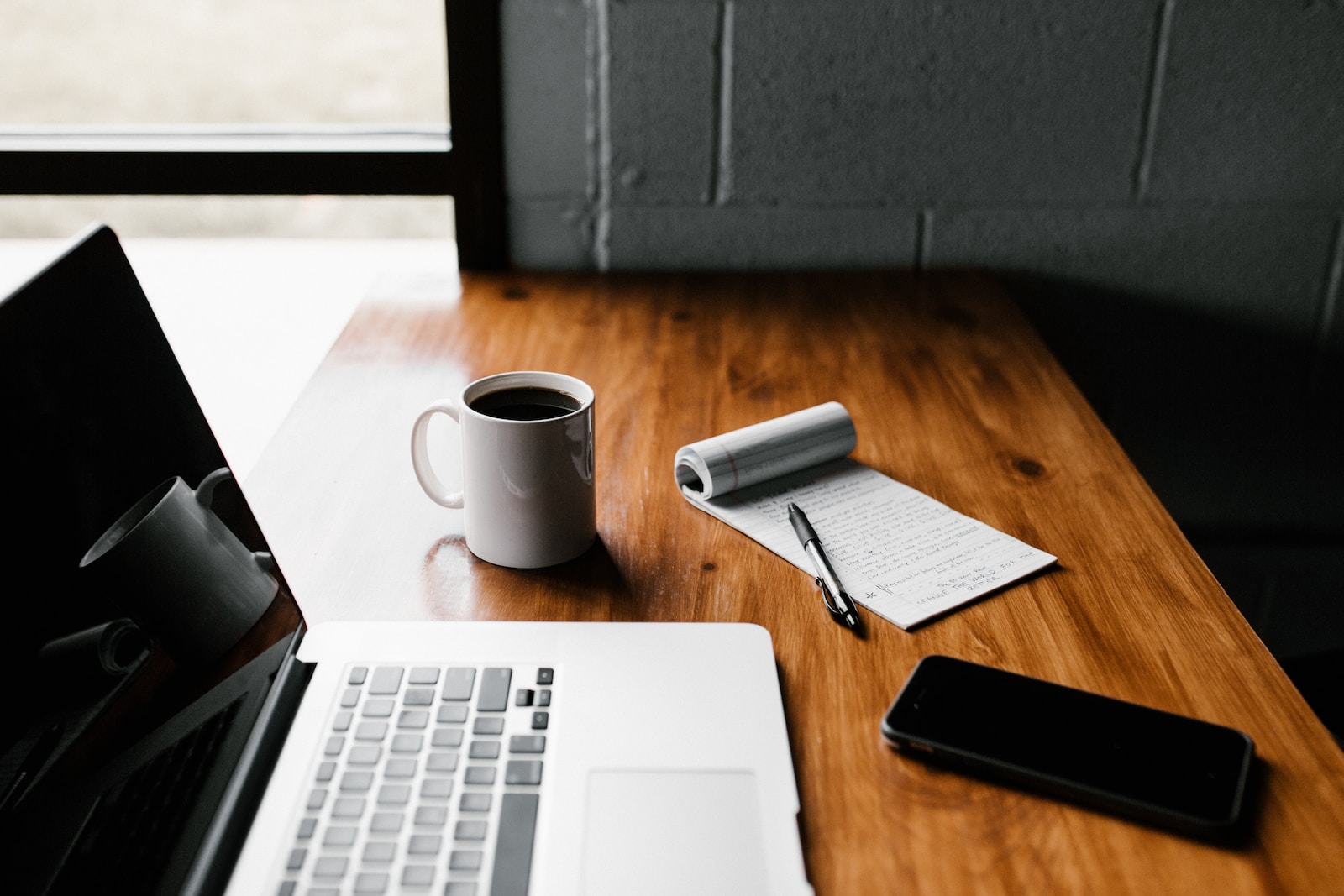 On March 23rd, Saleslion hosted its first webinar. Not only was the content informational and the speakers engaging, but this webinar also highlighted the journey of Saleslion and the sales process optimization that led to its birth.
Hosted by Saleslion's Andy Hollander, guest speaker Andy Halko, CEO of Insivia and founder of Saleslion shared 6 tactics he used to scale Insivia and how he built Saleslion as a result of the effectiveness of those 6 tactics.
Andy Halko then passed the mic to Andy Hollander, allowing the latter to share some unique features of the Saleslion product and how each of those features allows companies to incorporate those 6 key tactics into their sales processes.
Today I am going to be giving you a very general overview of that insightful webinar. If you would like to watch the full thing yourself, feel free to check it out here. And if you are interested in connecting with Andy Hollander or Andy Halko to learn more about Saleslion, reach out to them here.
The 6 Key Elements of Designing an Enhanced Sales Process
The 6 key elements that are necessary to boost sales process optimization are:
Comprehension
First and foremost, a lack of understanding kills deals.
If your customers don't understand who you are or what your solution does, they won't buy from you.
It's as simple as that.
When designing a sales process, keep in mind that every single prospective customer should walk away from each interaction feeling confident that they understand what your company does, why they should buy from you, and what they will get as a result.
With this, you also need to ensure that invisible stakeholders (people who you will not ever speak to but who hold authority in the decision-making process) have the epiphany about your solution as the sales reps and managers that you speak to directly.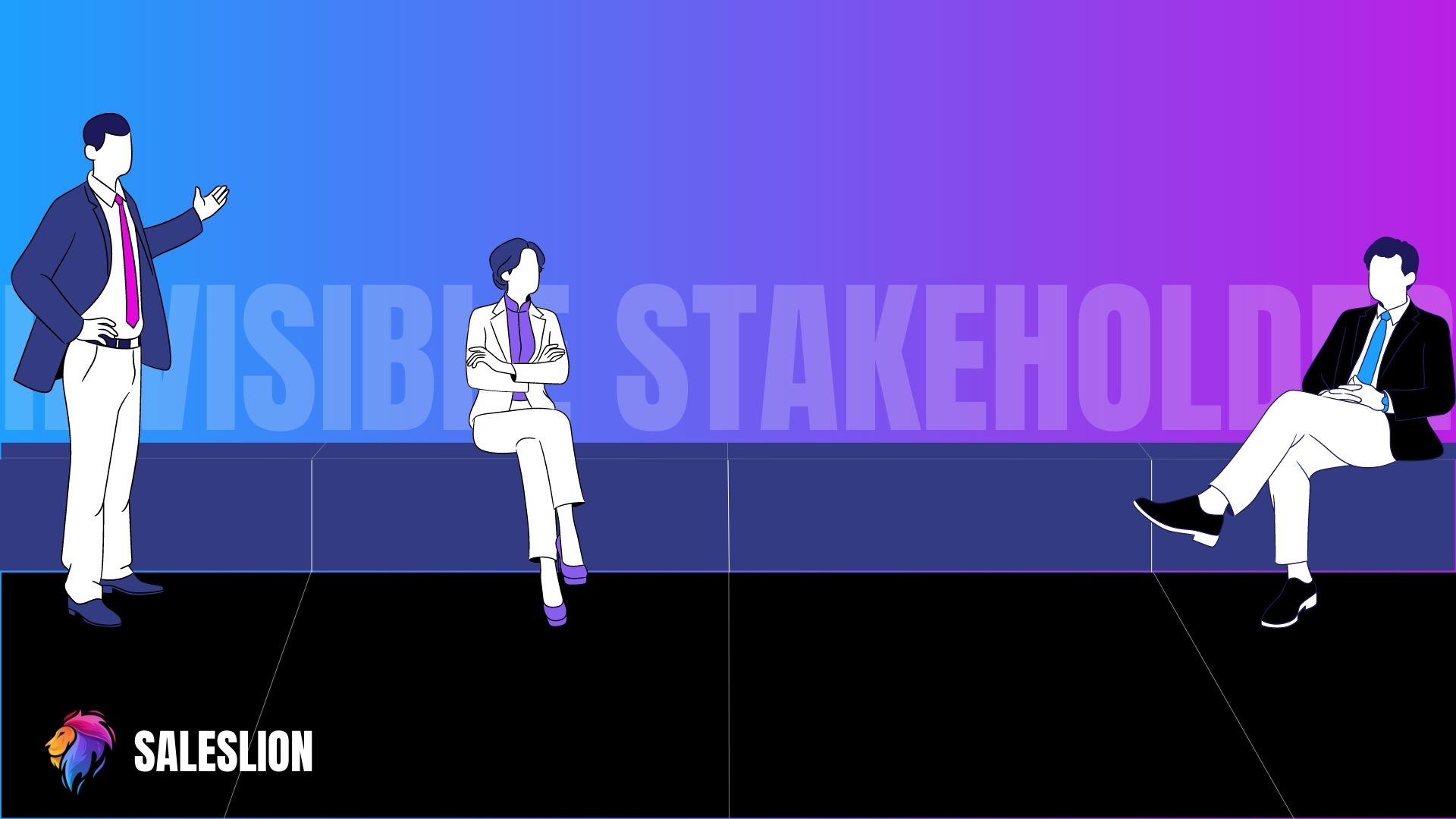 If you convince a sales rep to buy your solution but the CRO is still uninterested in its importance, all of your efforts have been in vain.
The final reason why comprehension is so important to your sales cycle is that it allows complex solutions to feel simple. Your solutions don't actually have to be simple, they just have to feel that way.
Differentiation
When everyone looks the same, you are leaving customers' decisions to chance.
Instead, make sure that your sales process is memorable. No matter how many people a prospect talks to or how well they know someone else if you leave a positive and lasting impression on them, they won't be able to get you out of their head.
That should be something you strive for with every prospect interaction.
If you don't differentiate yourself from competitors, they will not know why your product or service is not just the same as any other solution.
Differentiation helps influence potential customers' perception of your quality and value. In other words, it is the key you need to set yourself apart from the competition.
Personalization
Have you ever experienced something that made you feel so special you simply could not resist it?
Like whenever a restaurant not only sings to you on your birthday but also writes your name in chocolate calligraphy on your dessert plate and you know that you are going to come back every year on your birthday because they make you feel like royalty.
That's the feeling your prospects should get from your sales process. They should feel personally invested in what they are buying.
With personalization, you can pull the heartstrings of not only the sales professionals you are talking to but also the invisible stakeholders.
So, instead of using the same discovery, demo, or proposal template for everyone, make them unique for each person. Maybe even create customized content for different roles (sales rep, sales manager, CRO, marketing team, etc.)
Personalization might seem silly and unnecessary, but it is the difference between a customer with mild interest and one with uncontainable excitement to work with you. It can revolutionize your company when implemented thoughtfully.
Speed
They say slow and steady wins the race.
Just maybe not the sales race.
Speed is another key sales process optimization tactic or element to prioritize when crafting the perfect sales funnel.
A very simple trick to set yourself up for success and apart from the competition is just responding quickly. You will be surprised by how engaged people become when their questions are answered in a timely manner.
If your customers get back within '1 to 2 business days,' set yourself apart by getting back within 1 to 2 hours. Deliver faster than everyone else, and your prospects will realize that your commitment to service is what they want more than anything.
If you want your sales pipeline to always be flowing towards closing, being speedy is an easy way to achieve that.
Consistency
If you spend time developing a great message and process, it needs to be used. Everywhere.
That means that the same brand colors, fonts, and logos you use on your website should be used on social media, blogs, advertisements, etc. Obviously, right?
But it also means that the same love you give to prospects to get them to convert needs to be used long after they have become a paying customer.
Leveraging your strategic approach should take place wherever you are. This consistency ensures that people know that you are who you say you are.
Another benefit of being consistent is that it makes it easier for your sales team to spend time on what matters most.
If the message is clear and the process is defined, you don't have to recreate a new message or process for every single platform. You can instead focus on serving customers and closing deals.
Data-Driven
The final sales process optimization tactic that is necessary to create an effective sales process is to become data-driven.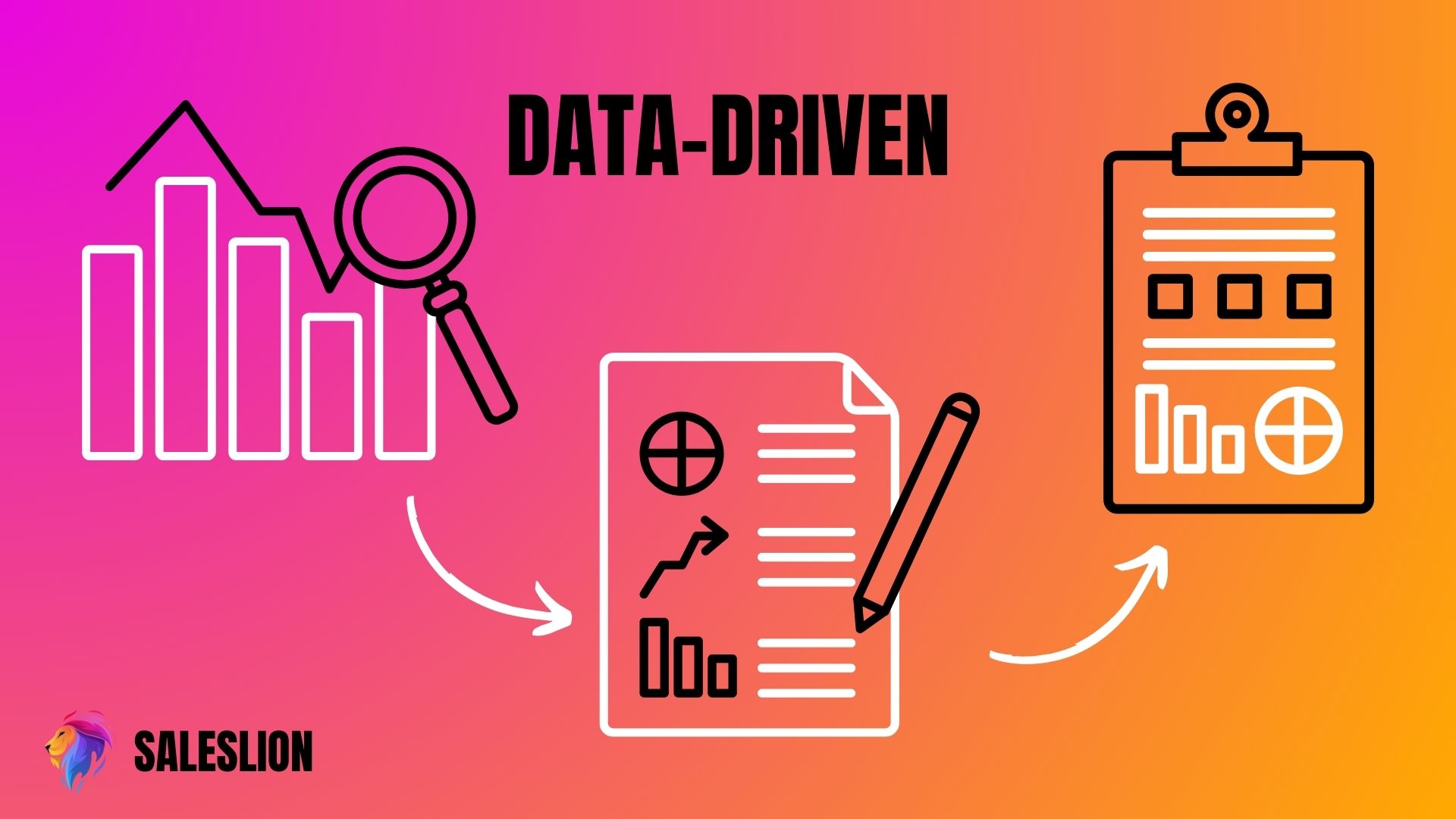 With data and analytics found in analytics platforms and even digital sales rooms, a specialized form of sales tool, you should be able to understand what your customers are thinking before you even have to ask.
This allows you to stay ahead of the game by taking action at exactly the right time and resolving customer issues almost before they arise.
Using data doesn't just allow you to read your prospect's minds though, it also allows you to see what's working, what isn't, and where your entire sales process can improve.
Saleslion's Product and How It Has Revolutionized Sales
Comprehension, differentiation, personalization, speed, consistency, and being data-driven. Those tactics are what makes a great sales cycle.
And Saleslion is a direct output of the combination of those 6 sales optimization tactics.
So, what exactly is the Saleslion product that Andy Halko briefly mentioned before?
It is a digital sales room that enables companies to close more deals, faster.
How?
By covering all of the bases in effective selling:
Comprehension: Saleslion's digital sales room makes your complex solutions simple to understand for both sales reps and invisible stakeholders.
Differentiation: Saleslion's digital sales room set your company apart from competitors by providing an engaging sales experience for customers.
Personalization: Saleslion's digital sales rooms are easily customizable, allowing you to personalize the sales process for each customer and boost your sales process optimization strategies further.
Speed: Saleslion's digital sales room contains several features that allow for greater collaboration between sales teams and the customer during the sales cycle, thus eliminating typical time-consuming back-and-forth email communication.
Consistency: Saleslion's digital sales rooms allow you to maintain a consistent quality sales experience for all of your customers.
Data-Driven: Saleslion's digital sales rooms allow you to track and analyze customer behavior, making it easier for you to design a killer sales strategy.
Here are several of the features that the Saleslion digital sales room offers to help companies scale their business:

The Saleslion priority boards are customized panels that allow you to track and weigh needs, wants, and pain points with the prospect to clarify their priorities.
These boards are interactive and can be adjusted by the customer on their own time which boosts engagement and saves time.
Pricing Sliders and Calculators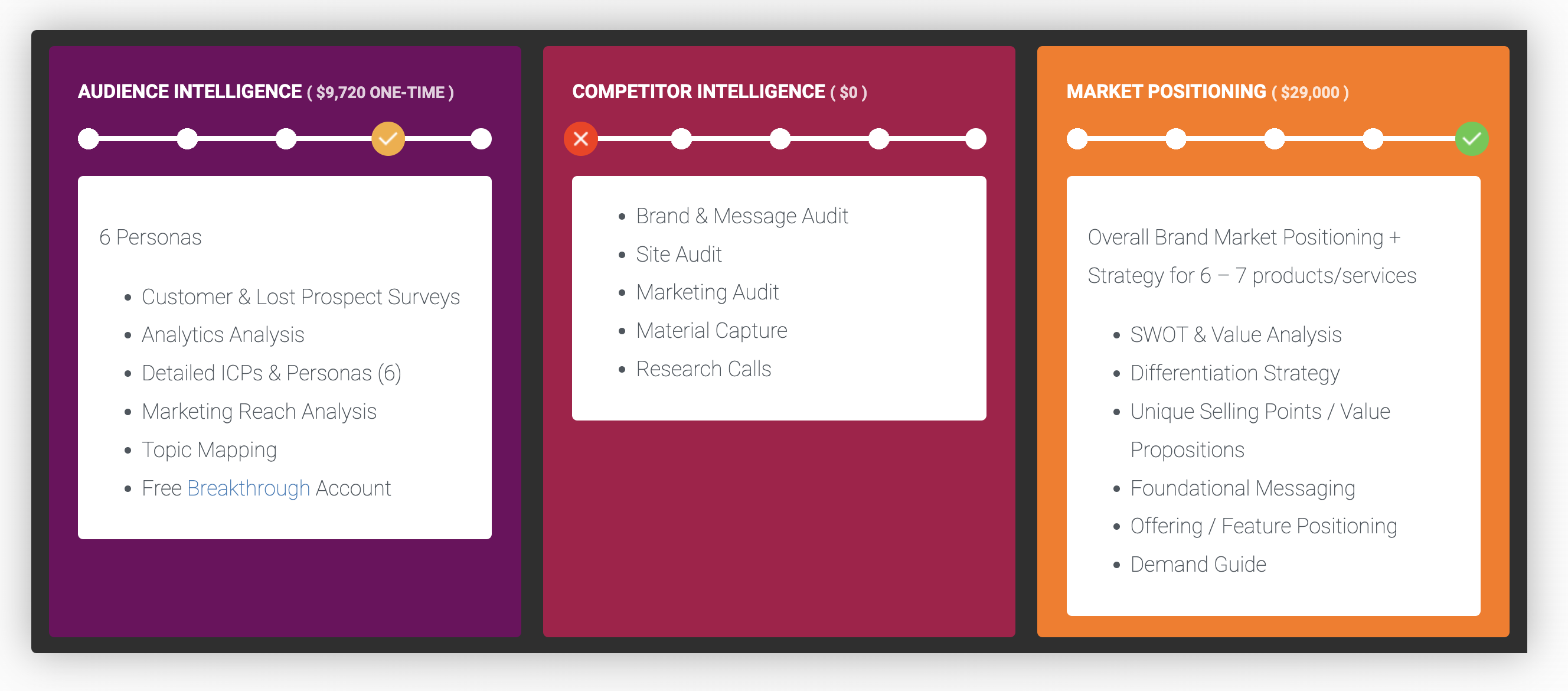 Saleslion's pricing sliders and calculators allow you to present pricing options to prospects with context around the price.
As shown above, these sliders give prospects the option to customize the details of your solution while also offering comparisons between solution choices.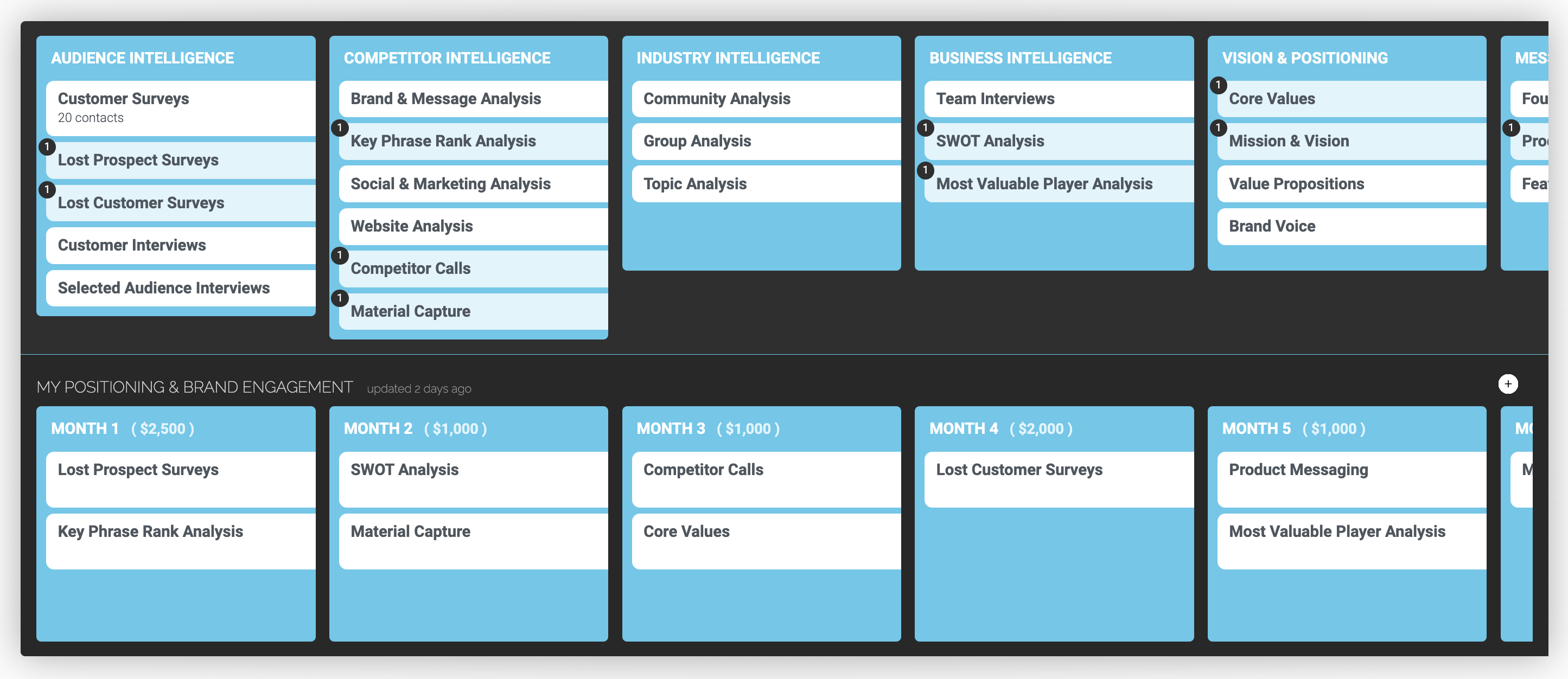 The solution boards that Saleslion's digital sales rooms contain, are perfect for discovery calls or demos where you want to build a complex solution collaboratively.
Similarly to mutual action plans, these boards give you and your customer the ability to design a quote and project plan together in real time.

Saleslion's Gantt charts allow you and your target customer to visualize the sales funnel from start to finish.
With these high-level project timelines in place, you ensure that the sales experience is transparent which helps build a foundation of trust during the sales process.
Key Takeaways
If you missed out on watching the live webinar, I am so sorry!
But I hope this webinar recap provided you with the resources and information you needed to learn more about how Saleslion came to be and how you can use Saleslion's product to blow past your sales goals and scale your sales performance just like Inisiva.
If you would like to connect with us, reach out today!
Ready to reinvent your sales process and tools?
One quick call and we'll share our approach - no pressure.
Schedule your demo