What You Should Look for in B2B Sales Consulting Services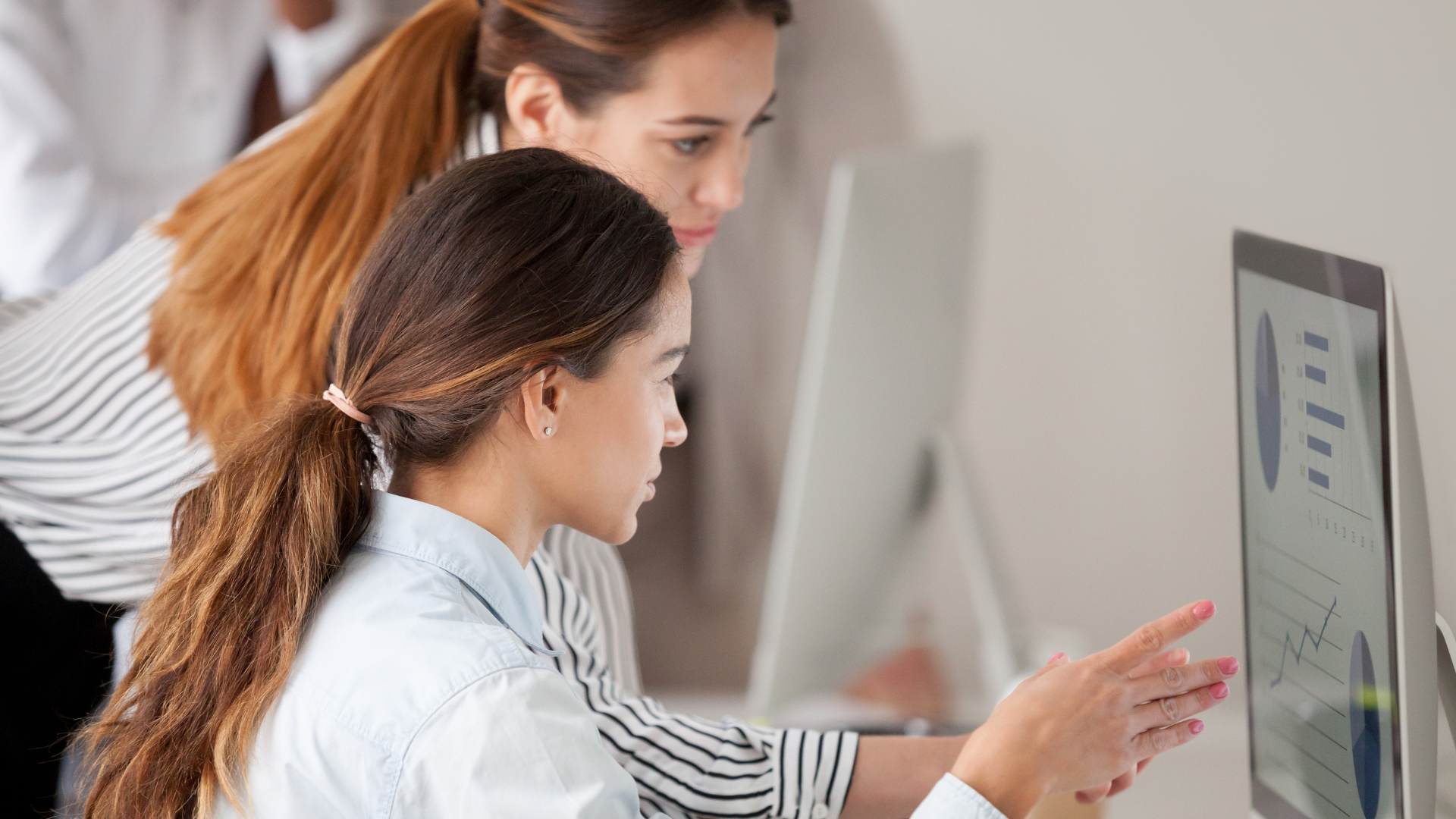 B2B sales consulting is crucial for any business seeking to optimize their sales processes and improve performance.
With the expertise and objective perspective, B2B sales consultants offer, companies can get access to tailored solutions that streamline operations, increase efficiency, and drive revenue.
Sales consulting also provides access to industry trends, offers training and skill development programs for sales teams, and helps businesses stay competitive in the market.
In today's article, we are going to be talking about why B2B sales consulting is so important for your company along with the key components that you should look for when trying to find the best consulting services for your needs.
Before we dive into more advanced B2B sales consulting information, let's quickly recap the basics.
B2B Sales Defined
Business-to-business (B2B) sales refers to the process of selling products, services, or solutions from one business entity to another.
Unlike business-to-customer (B2C) sales where a company's solution is sold directly to the individual consumer, B2B sales involves transactions between companies, organizations, and institutions.
Ultimately though, because the customer in B2B sales is not an individual consumer but another business, a common challenge B2B sales teams face is building strong relationships (especially in remote selling environments) and effectively communicating their solution and its benefits to prospects.
That is where sales consulting comes into play.
Why You Need B2B Sales Consulting
B2B companies often benefit from hiring a sales consultant when they encounter certain signs or challenges in their sales process and performance.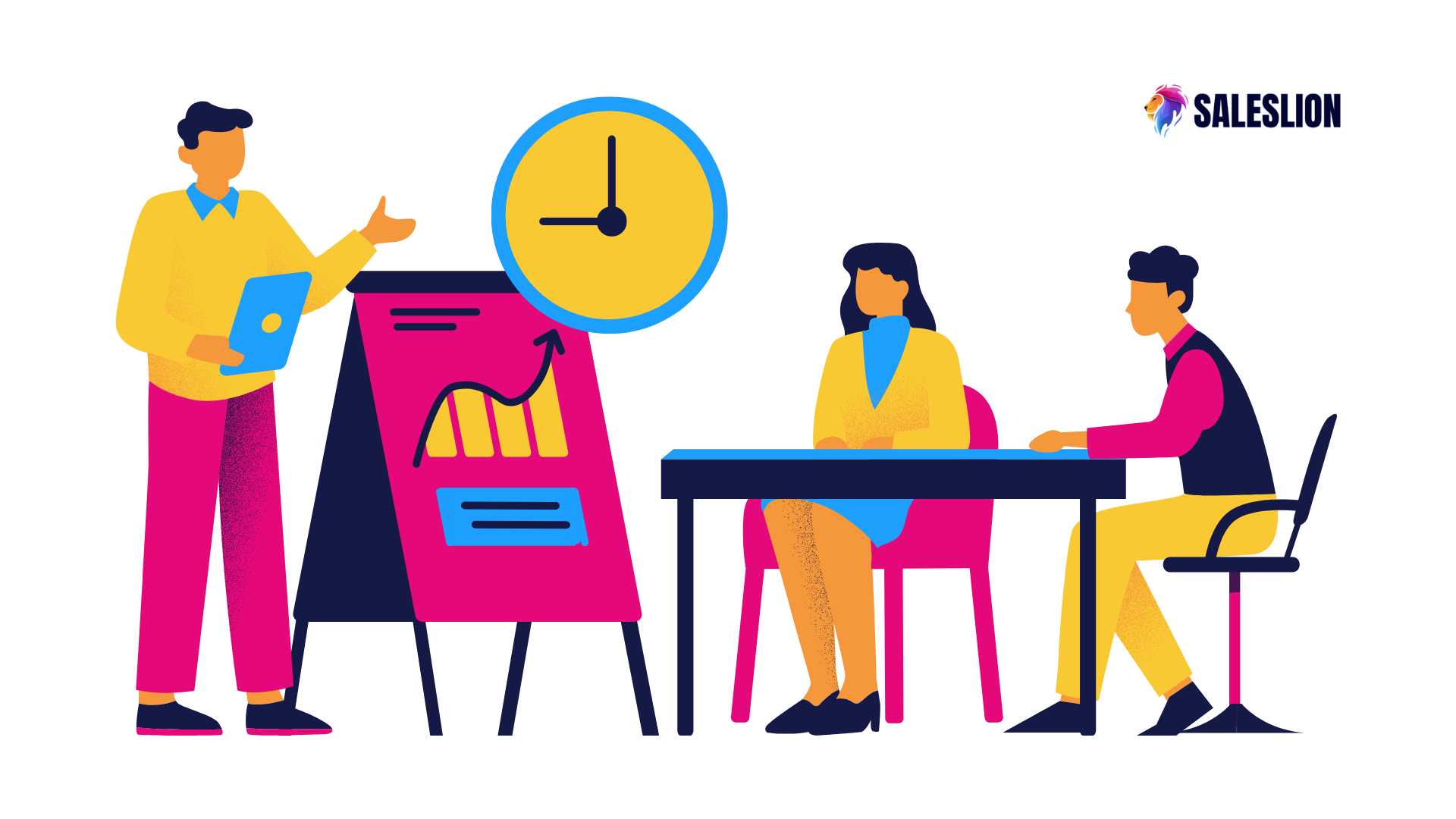 Below are some indicators that suggest it might be time to bring in a B2B sales consultant:
Declining Sales Performance
If your sales numbers have been consistently declining or not meeting targets, a sales consultant can help identify the root causes and suggest strategies to improve performance.
Ineffective Sales Strategies
Your organization might be struggling with outdated or ineffective sales strategies. A sales consultant can bring fresh ideas and best practices to revamp the sales approach.
Low Conversion Rates
Similarly to declining sales performance, a low conversion rate indicates that the sales team is having difficulty turning leads into customers. A sales consultant can assess the sales process and offer solutions to increase conversion rates.
High Customer Churn
Frequent customer churn may suggest issues with your customer retention and satisfaction efforts. B2B sales consultants can help implement customer-centric strategies to improve retention.
Need for Sales Technology Integration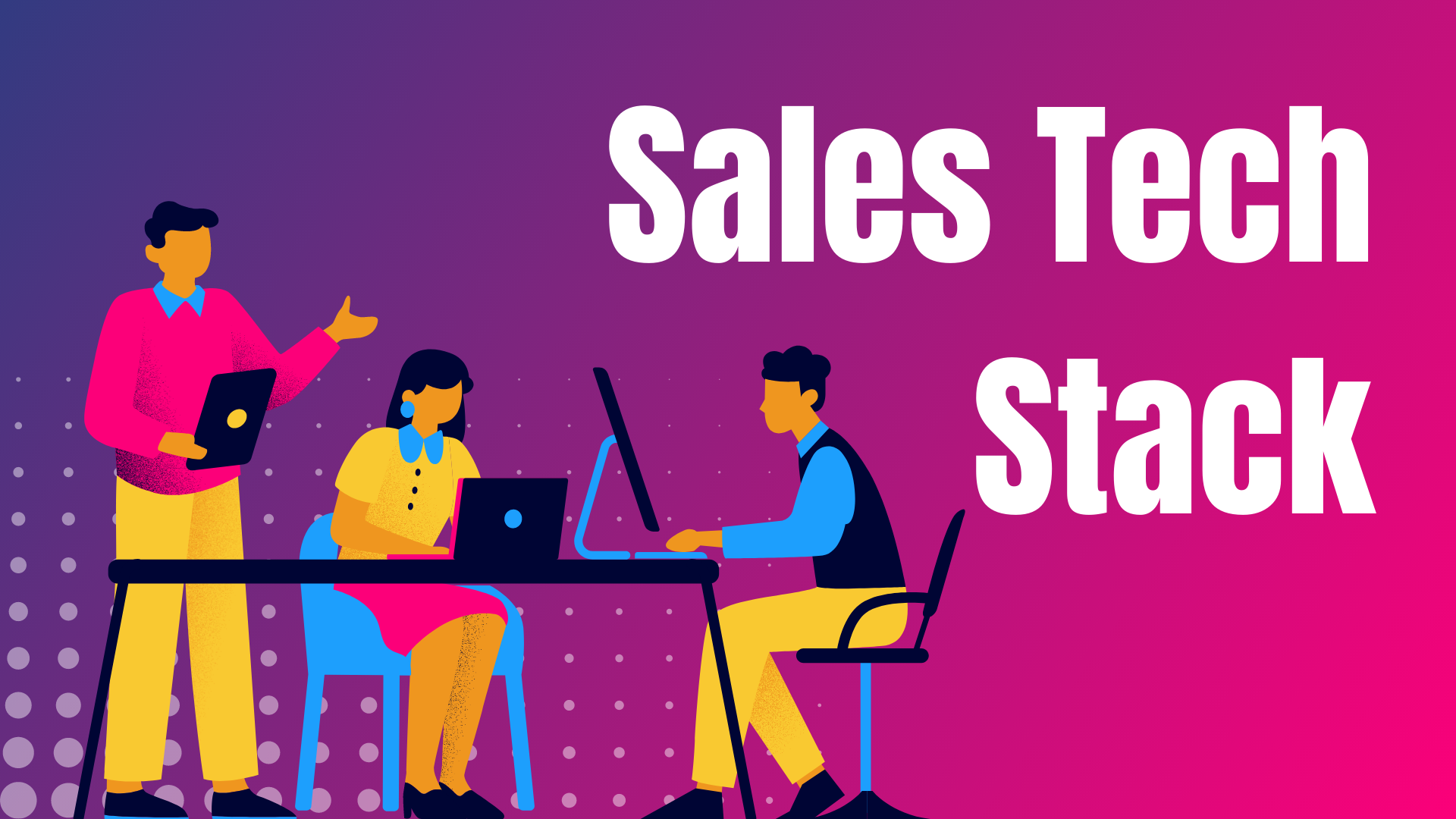 If your organization struggles with adopting and integrating sales technologies, a sales consultant can assist in streamlining the process and aligning sales enablement technologies with your B2B sales strategies.
Lack of Sales Training and Development
Insufficient training of your sales team can lead to subpar results. A consultant can design and implement effective training programs to enhance sales skills.
Difficulty Navigating Complex Sales Processes
Especially for B2B enterprise companies, the sales process can be complex and lengthy. A consultant experienced in handling complex sales cycles can provide valuable guidance.
Inconsistent Sales Process
A Lack of a standardized sales process may result in inconsistent outcomes and hinder growth. A B2B sales consultant can help establish a structured sales process for your organization.
Competitive Challenges
Increased competition can make it harder to stand out and win new customers. B2B sales consultants can help your organization differentiate itself and gain a competitive edge.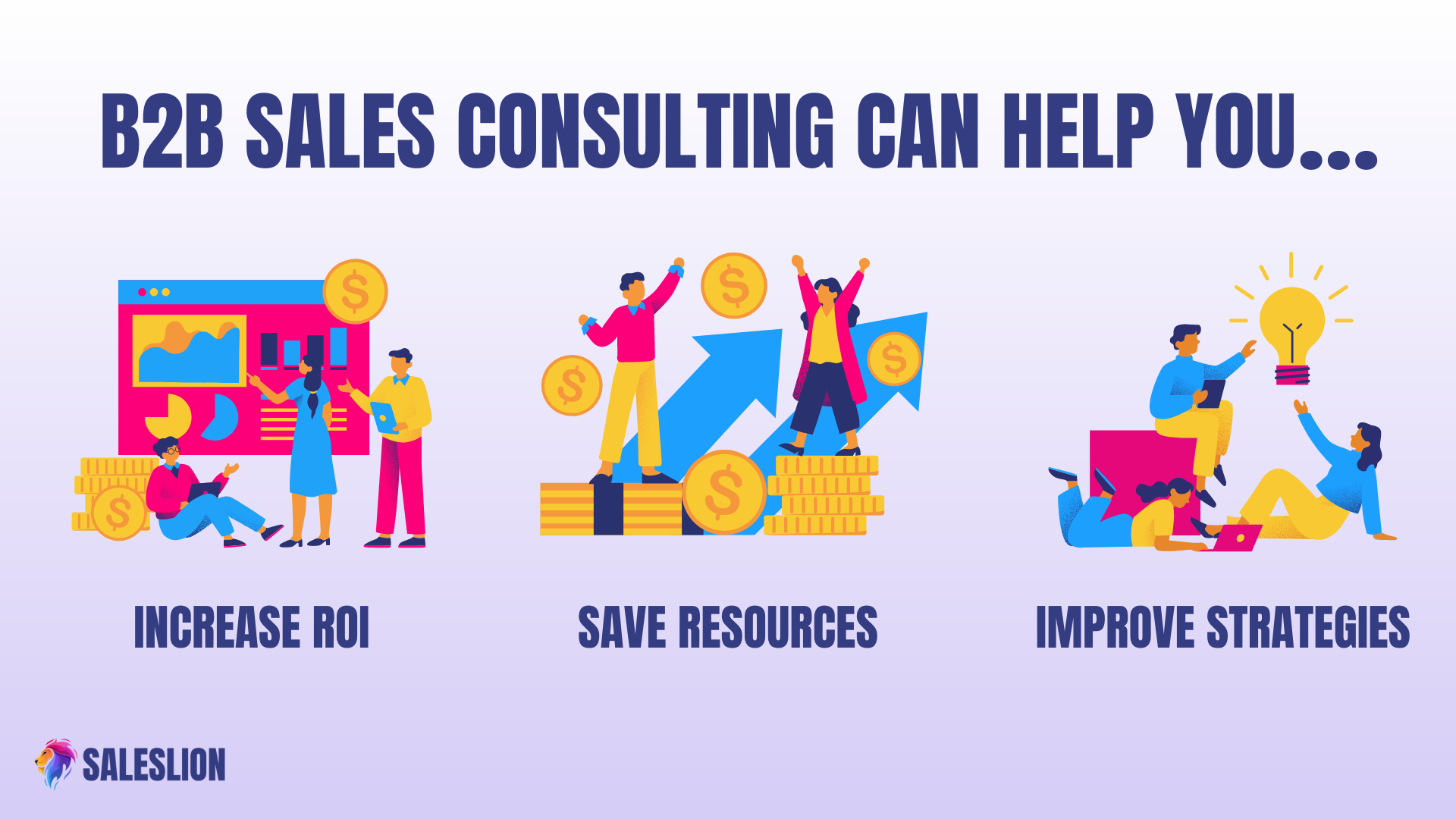 If you are struggling with any of the problems above, B2B sales consulting can revolutionize the effectiveness of your sales.
But the great this is, your B2B company does not need to be actively struggling to need B2B sales consulting.
Just like how athletes won't wait until they lose their championship game to find a coach, you shouldn't wait until the storms hit to find an expert sales consultant.
B2B sales consulting provides expert guidance to help you optimize your sales processes, enhance efficiency, and achieve better results.
Additional benefits include that sales consultants offer an objective perspective, tailored solutions, and valuable insights into industry trends, helping businesses stay competitive and maximize their revenue generation.
In challenging times, sales consultants can also provide crisis management and strategic recommendations to navigate market disruptions successfully and adapt quickly.
Also, according to an article about how sales consulting can help with strategy development, B2B sales consulting services can help you anticipate and resolve problems before they even arise.
Overall, sales consulting plays a pivotal role in unlocking a sales team's potential and facilitating sustained business growth and success.
Components of Effective B2B Sales Consulting
Now that you have a better understanding of why sales consulting is so important, let's explore what key components you should look for in B2B sales consulting services.
Because you should want to be a good fit with whichever consulting service you find, it is important to have a predetermined checklist of desired features.
Industry Expertise
Firstly, while industry expertise from a sales consultant is not essential, it can greatly benefit the results that you can achieve and the overall B2B sales partnership.
If your sales consultant is equipped with industry knowledge they can more effectively dissect competition, analyze what strategies should be adapted, discarded, or countered, and give your businesses an edge over your competitors.
Additionally, industry experts will likely have a better sense of common client issues and how to resolve them, contributing to stronger client relationships, especially in times of market uncertainty.
Comprehensive Sales Assessment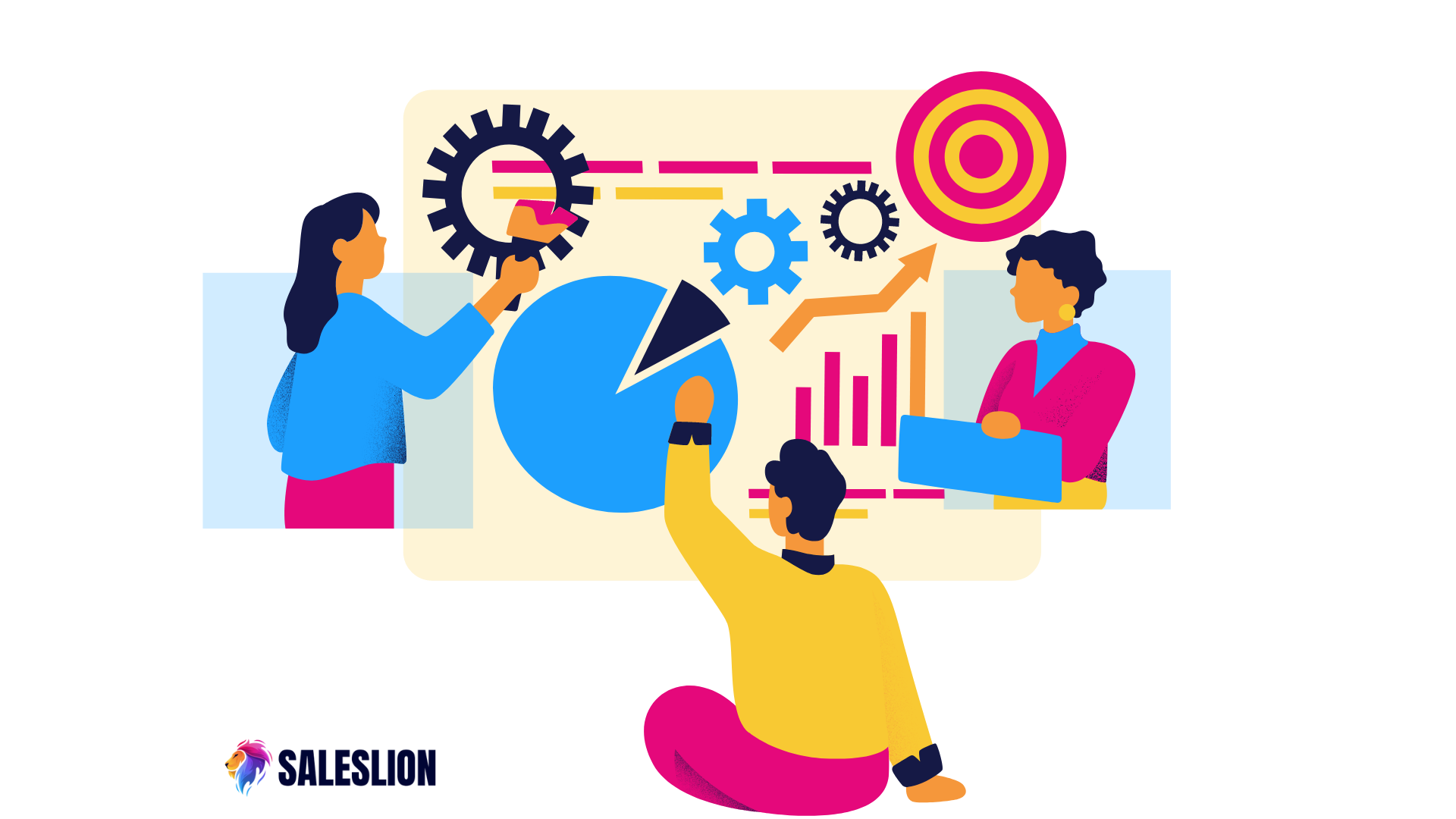 The next key component that sales consulting services provide is a comprehensive sales assessment.
Also known as a sales audit, sales assessments are an extremely important aspect of improving your sales performance.
An article about the importance of sales audits for B2B sales process optimization, states that sales audits usually involve assessing various aspects of the funnel to identify strengths, weaknesses, and opportunities for improvement. The purpose of a sales audit is to gain insights into the efficiency of sales efforts and to identify areas to enhance sales performance.
Taking sales audits frequently will lead to improved performance, more effective strategies, and a better ability to identify problems.
That is why sales consulting services that offer sales audits and assessments are a must-have.
Data-Driven Analysis
Similarly to sales audits, it is essential to have data-driven analysis within your B2B sales consulting experience.
Effective B2B sales consulting relies on data analysis to gain insights into customer behavior, market trends, and sales performance metrics. Leveraging data helps identify opportunities for growth, spot inefficiencies, and make informed decisions to optimize the sales process.
Because constant growth and improvements are the best way to ensure that your company will stay ahead of the competition and will scale effectively, data and sales analytics should be a key component of your sales process.
Additionally, tools like sales analytics tools like GA4 can drastically improve how you can visualize data and use those visualizations to improve your sales strategies.
Customized Sales Strategy Development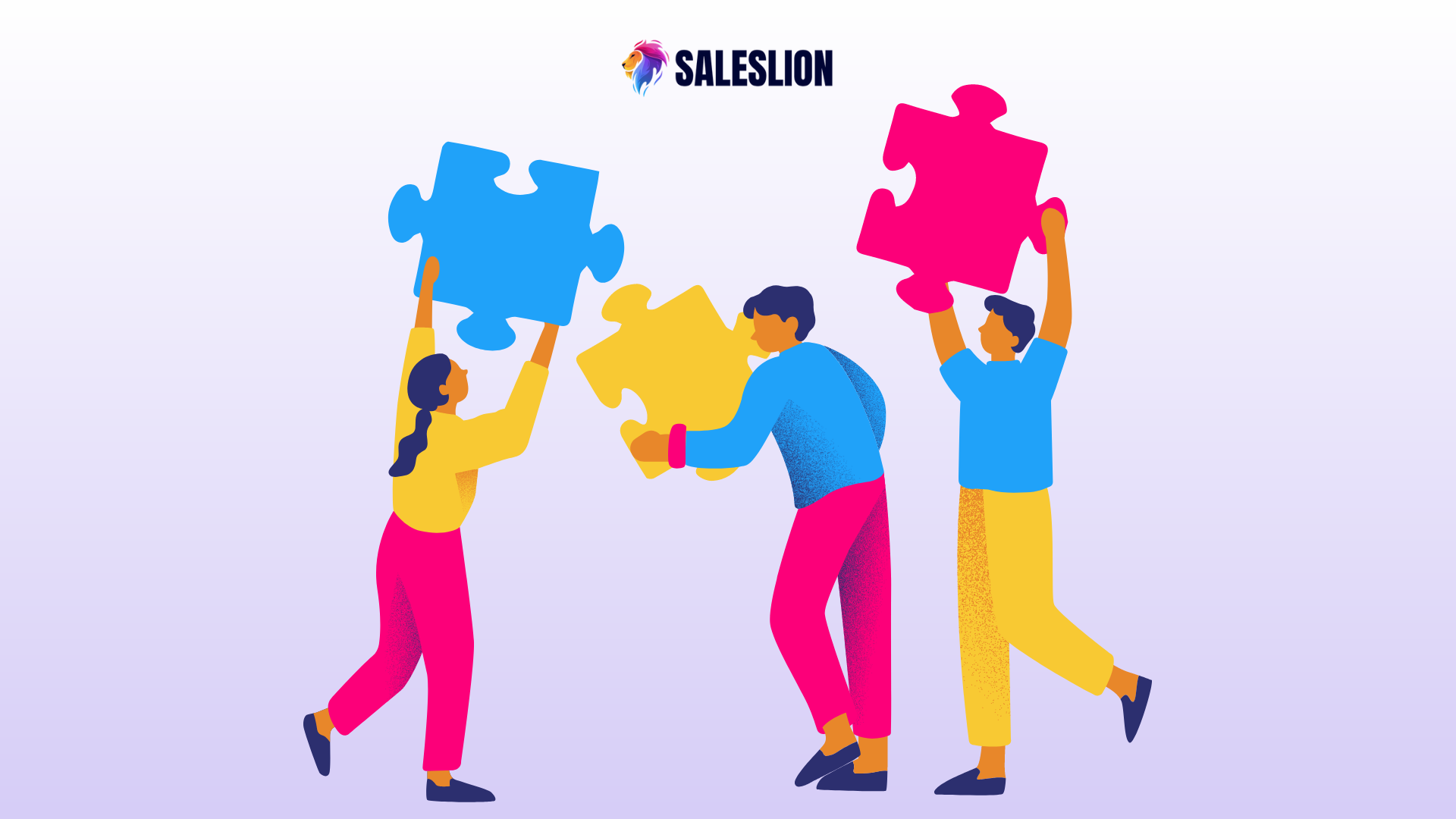 A key aspect of B2B sales consulting is the creation of a customized sales strategy that aligns with the client's specific goals and target market. This involves designing a clear roadmap, defining target customer segments, and outlining actionable steps to improve sales effectiveness.
The best B2B sales consultants will personalize the consulting experience for you so that you receive a sales strategy that is specific to your company, solutions, and customers along with your unique needs and wants.
Personalization is probably one of the most important requirements for any B2B sales consulting. If you are not given personalized support and coaching from the consulting service that you are with, then you are missing out on a legitimate opportunity to drive revenue and scale.
Ongoing Support and Training
Last but not least, the final key component that you should look for in a B2B sales consulting service is ongoing coaching.
Effective B2B sales consulting doesn't end with strategy development. Continuous support and training for the sales team are crucial to ensure successful implementation and adaptation to the new strategies.
Just like with recurring sales audits and assessments, regular coaching and skill development sessions empower sales professionals to excel in their roles and achieve long-term sales success.
In summary, by integrating these five components into B2B sales consulting, businesses can expect to see improved sales performance, enhanced customer engagement, and ultimately, increased revenue generation.
Best Sales Consulting Services
Now, we know that this was a lot of information to take in regarding why you need sales consulting and what to look for in a sales consultant.
That's why we decided to make your life easier by compiling a list of the best sales consulting services in 2023 for you to choose from.
For more detailed information about each service, check out this article about the 10 best sales consulting services for your B2B sales team.
Key Takeaways
B2B sales consulting plays a crucial role in enhancing your company's sales performance and overall success in the competitive business landscape. By leveraging B2B sales consulting, your business can gain access to data-driven insights, skill development, and crisis management support, enabling you to adapt and excel in the dynamic B2B market.
Reach out to us today to learn more about Saleslion's B2B sales consulting services!
Ready to reinvent your sales process and tools?
One quick call and we'll share our approach - no pressure.
Schedule your demo