Your Guide on How to Be a Good Sales Rep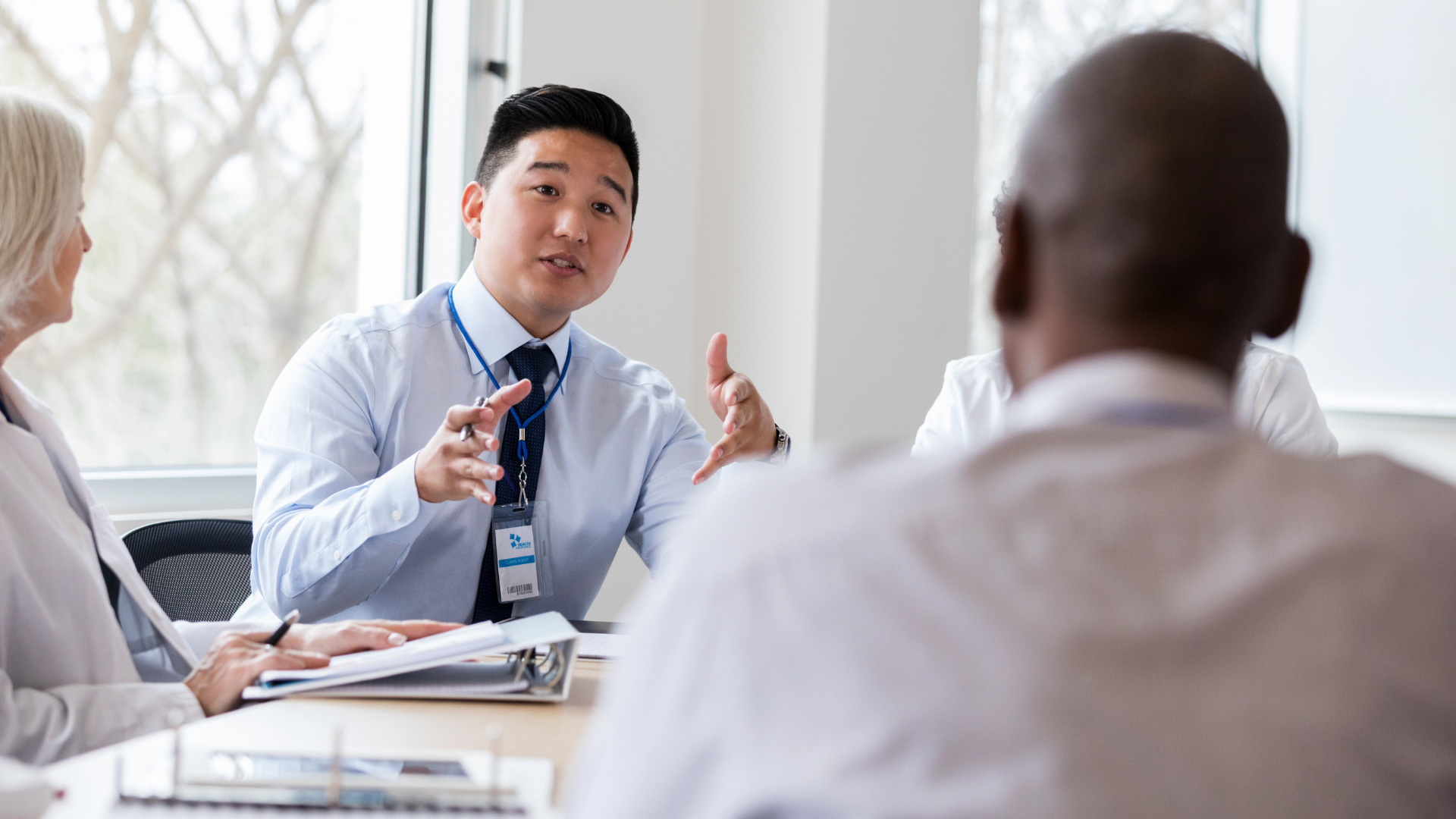 Being a sales representative is not an easy job. It requires hard work, dedication, the ability to build relationships with customers, and the skill to close deals. Being a good sales representative also means that you have to have excellent communication and problem-solving skills in order to effectively convert prospects to customers.
Sales reps must also stay up-to-date with the latest technologies, such as CRM platforms or digital sales rooms, as well as industry trends in order to maintain a competitive advantage. And additionally, good sales reps must be able to skillfully build trust and deliver value.
But because all of those traits are what it takes to be effective, it can be very difficult for many people to become successful sales reps. For example, one sales rep might be able to build trust easily, but without the technologies to assist their efforts, they will fall behind.
So today, we are going to be going over everything you need to know on how to be a good sales rep so that you can close more deals and become a superhero for your B2B company.
This guide aims to equip B2B sales reps with the essential skills and strategies required to excel in consultative selling, fostering long-term relationships, and driving business growth.
Understanding the Consultative-Selling Approach
One of the first ways how to be a good sales rep is to understand the process of consultative selling.
Consultative selling (also known as needs-based selling) is a relatively new approach to the world of sales and, as defined by an article by Zendesk, is a sales approach where reps act more like advisers than salespeople.
Instead of pushing a specific product, sales reps recommend various solutions to potential customers based on their needs and pain points. A digital sales room can be a valuable asset for sales teams to sell consultative.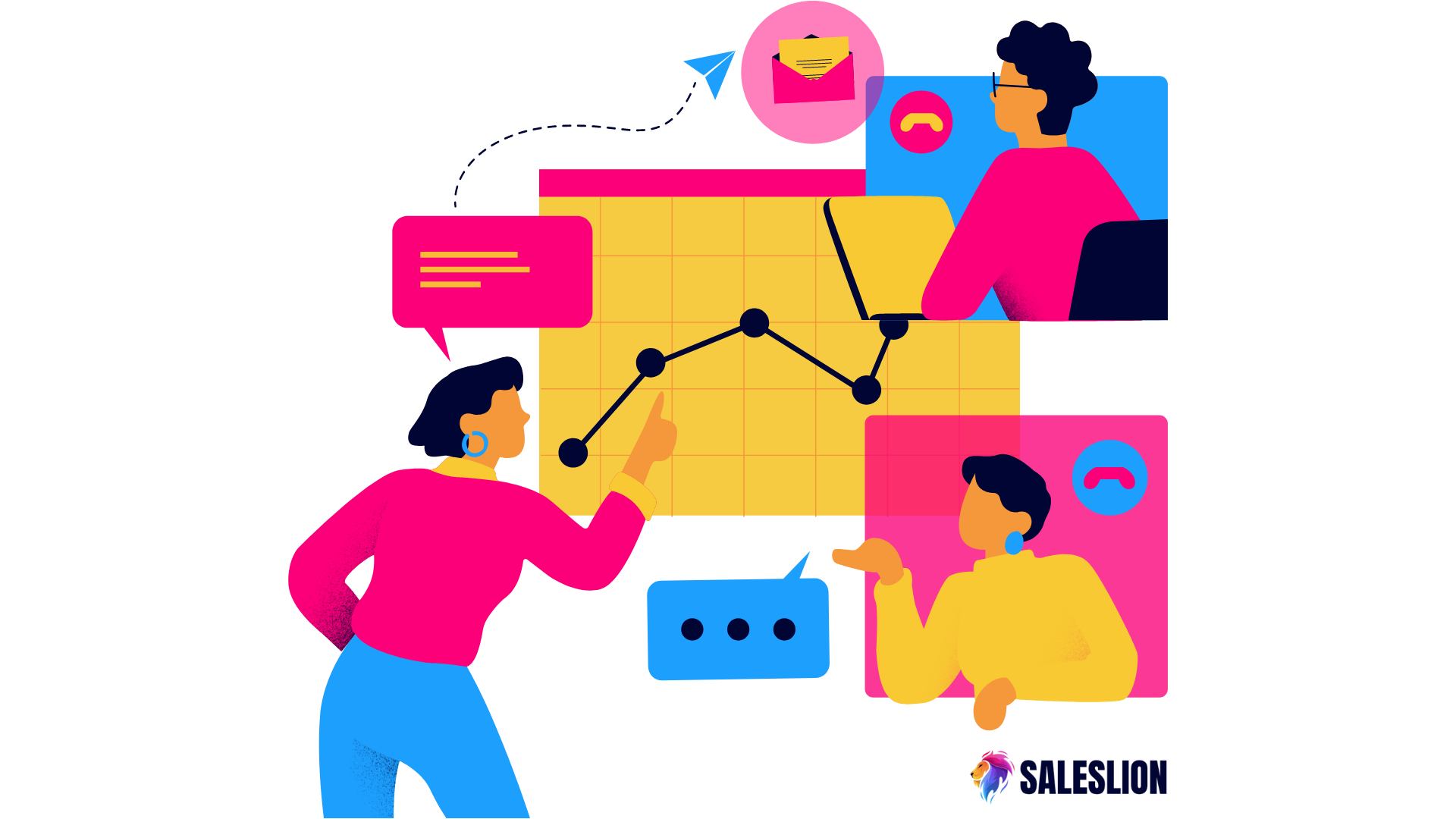 This is usually a much more personal approach to customer interactions and can be incredibly beneficial during B2B deal cycles, especially for companies that offer more complex solutions.
Prospects will know if they are being pitched to, and by shifting from a transactional mindset to a relationship-based one, you will be able to foster deeper conversations with clients and build trust.
Consultative-selling approaches only work if you, as the sales representative, have solid foundational product knowledge and industry expertise. Without either, recommending various solutions to prospects based on their needs won't be very productive.
Building Strong Client Relationships
Similarly to using a consultative-selling approach, building strong relationships with prospects and customers is another way to be a great salesperson.
Along with eliminating any transactional mentality you might have when starting a sales process with a new prospect, you must also be able to empathize with clients.
Instead of listening to their problems as opportunities for your company to make money, lean into conversations and truly try to understand how you might be able to help ease customer pains.
Additionally, consider implementing effective communication strategies to build rapport and trust. Whether this is sending personalized video messages in your outreach emails or using a CRM platform to manage customer interactions, building trust early on in the buyer journey can greatly improve your close rates.
Lastly, leveraging active listening techniques to understand client needs and pain points is another way to build strong client relationships as a sales rep.
Conducting Comprehensive Needs Analysis
The third way how to be a good sales rep is to truly analyze customer needs.
With interactive features within digital sales rooms such as solutions boards and priority tables, sales reps can collaboratively record the needs of their prospects and tailor the sales process accordingly.
One of the key strategies for conducting a thorough needs analysis is to actively listen to the client and ask probing questions. While reading body language and non-verbal cues can be difficult while conversing online, opening the conversation to uncover the true goals and priorities of the client can be achieved by listening earnestly.
Another strategy is to research the prospect in-depth prior to your initial conversation. By having a solid understanding of the client's business landscape, sales reps can ask informed questions and position themselves as knowledgeable consultants.
And finally, by fostering a collaborative approach, you can uncover any hidden needs or challenges that may have been overlooked and align them with appropriate solutions.
Tailoring Solutions to Client Requirements
Customization is vital for companies aiming to deliver engaging experiences to their customers. By implementing personalization tactics from digital sales rooms, businesses can pinpoint the interests, preferences, and behaviors of each customer, subsequently designing experiences that cater to their individual needs and wants.
And one of the marks of a quality sales representative is how effectively they are able to create an interactive sales experience for their customers. Personalization and customization are easy ways to create that interactive experience.
By customizing product or service offerings and providing relevant content to match each of your specific client needs, your clients will become much more engaged within the sales process and much more likely to make a purchase.
In order to be a great sales rep, you should also illustrate how your company's solution can address pain points and achieve desired KPIs.
Effective Proposal and Presentation Techniques
The fifth tactic on how to be a good sales representative is by implementing effective sales proposal and presentation techniques.
Engaging customers through presentations and discovery calls can be a difficult task, especially if your B2B company offers a complex solution. But by utilizing visual aids, storytelling, techniques, and interactive features you can enhance the engagement of prospects.
A digital sales room can also improve sales presentations by providing relevant content for potential customers.
And possessing an outstanding business proposal is crucial for any enterprise aiming to secure a sale. By establishing trust and credibility during the initial stages of the sales cycle, a skillfully composed sales proposal can distinguish your business from competitors and showcase your worth to prospective clients.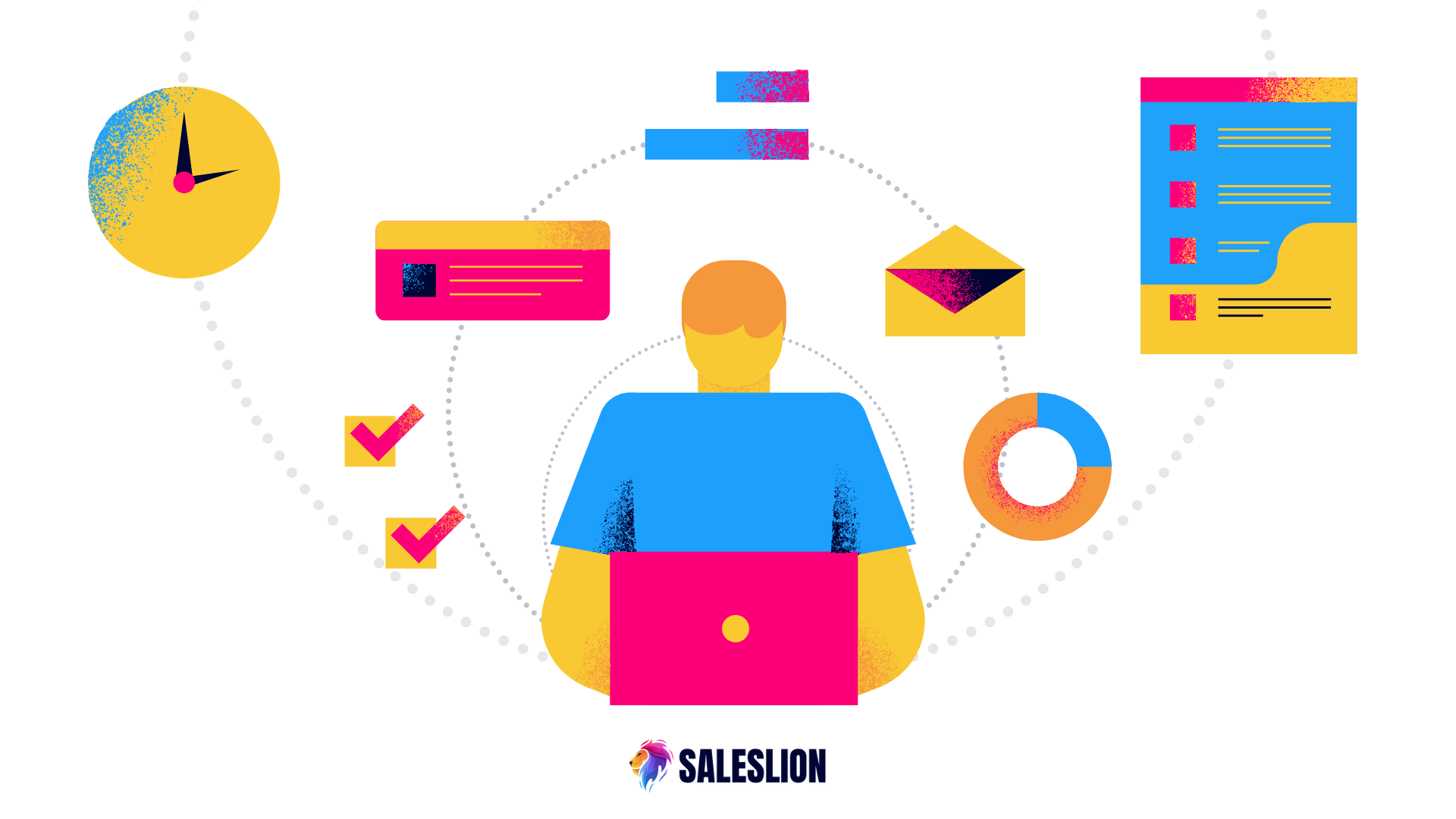 Especially because it is one of the final steps in the sales process and can greatly impact whether the deal is closed, it is extremely important to craft compelling sales proposals that resonate with your prospect's objectives. Check out this article to learn more about how to create a quality B2B sales proposal.
Handling Objections and Closing Deals
Following most presentations or sales proposals, there will probably be objections from the customer or prospect.
And to be a good sales rep, you need to be able to anticipate any potential objections and prepare effective responses in order to maintain trust and keep moving the prospect forward.
Strategies for overcoming objections include addressing concerns empathetically and providing relevant information or solutions to alleviate any doubts or hesitations the client may have.
Additionally, product tours and mutual action plans within digital sales rooms can be great ways to remove any lingering doubts in the minds of your prospects and boost their trust and confidence.
By frequently reiterating how your company's solutions align with the client's specific needs and confidently requesting their commitment to move forward with the partnership, you will be able to close deals more effectively.
Providing Ongoing Customer Support
Even once the deal cycles have been completed and the sales have been successfully closed, as a sales representative it is still important to provide ongoing support. This will boost customer loyalty and help improve the overall lifetime value of your customers.
One sales tip on providing ongoing customer support is to leverage feedback and data to identify opportunities for improvement. This tactic will not only help you improve customer experience but it will also help make your sales process more effective for incoming prospects.
By maintaining open lines of communication or self-service options for customers to resolve their problems, you will become a much more effective sales person.
Providing ongoing customer support is a key trait of a good sales rep because it demonstrates a commitment to the client's success, fosters long-lasting relationships, and enhances customer satisfaction. This approach also leads to repeat business and positive word-of-mouth referrals.
Leveraging Sales Technology and Digital Sales Rooms
The final sales tactic that successful salespeople almost always follow is to leverage sales technologies.
Especially in today's digital world where many B2B sales interactions exist exclusively online, it is vitally important to utilize sales tools in order to stay competitive and up-to-date.
Along with data analytics, as stated before, to gain valuable insights and optimize sales strategies, digital sales rooms are increasingly beneficial software for sales professionals.
Because
digital sales rooms
assist with customer communication, generating interactive sales experiences for customers, and increasing close rates, they are incredible assets for sales teams and can help sales reps become much more effective at their jobs.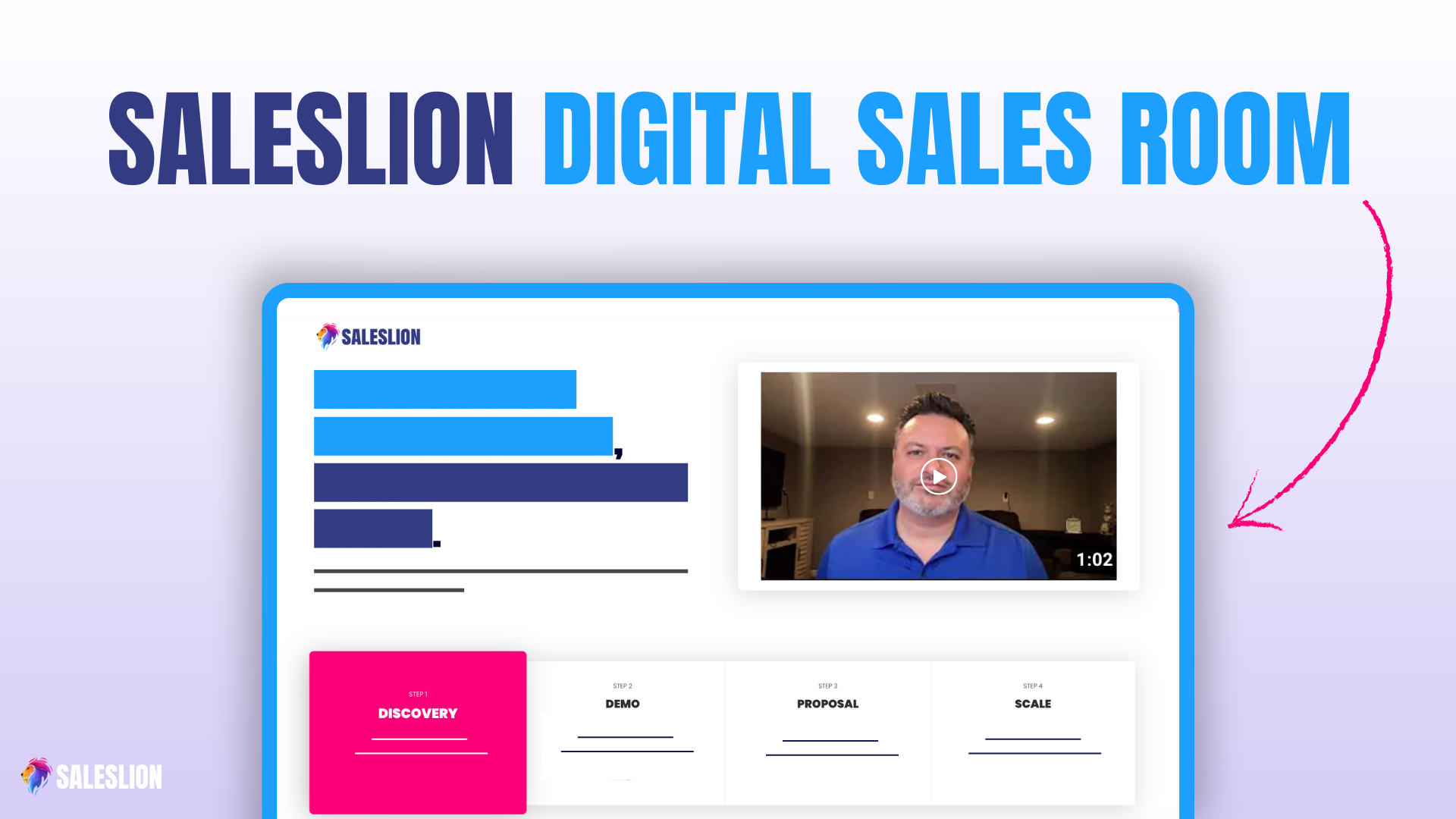 Check out this article to learn more about the
Saleslion digital sales room
.
Key Takeaways
The world of B2B sales is constantly evolving and demanding sales representatives to adopt new selling techniques to differentiate themselves in the marketplace.
By embracing a customer-centric approach and utilizing tools such as digital sales rooms to assist with proceses, sales reps can build lasting relationships, provide tailored solutions, and drive business growth.
This comprehensive guide equips B2B sales reps with the necessary skills and strategies to excel at B2B selling and achieve remarkable sales success.
Reach out to us today to get access to our digital sales room or to learn more about our sales consulting services.
Ready to reinvent your sales process and tools?
One quick call and we'll share our approach - no pressure.
Schedule your demo